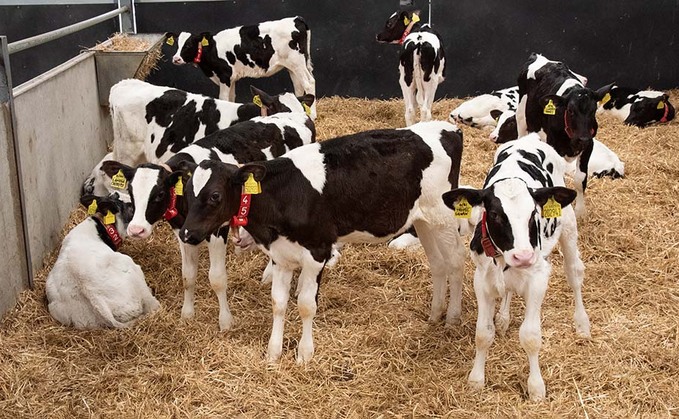 Data from the Agriculture and Horticulture Development Board (AHDB) shows the youngstock population (less than two years of age) has seen a decline for the second consecutive quarter.
Youngstock numbers reduced by 1.2 per cent (11,500 head) compared to the same point last year, to stand at 929,000 head in July.
Milking herd
The AHDB is a statutory levy board, funded by farmers, growers and others in the supply chain to help the industry succeed in a rapidly changing world.
Following the publication of July figures, the data shows a 'relatively small' year-on-year decline in the GB milking herd of 0.6 per cent with July figures totalling 1.62 million head.
Decline
These numbers have continued the trend of year-on-year decline that has been seen since 2018.
Among the data, the only category to see annual growth is the two-four year, which has seen the greatest increase since 2018 with a year-on-year rise of 21,800 head.
Read also: UK Dairy Day hosts three National shows
What is in store for future milk pricing?
According to the AHDB, this trend can be traced back to increased youngstock numbers in 2021, as these cows have matured into the milking herd.
Despite this, numbers were offset by a significant decline in all other age categories, particularly the six-eight years group.
Milk prices
From November cows will start to be moved into winter housing and some farmers will likely experience increased costs, especially with forage and feed.
The current situation of lower milk prices being paid will, according to the AHDB, lead to a further tightening of margins.
This winter may therefore lead to a further reduction in herd size with farmers using the option of culling out older cows in an attempt to find ways to increase efficiency.