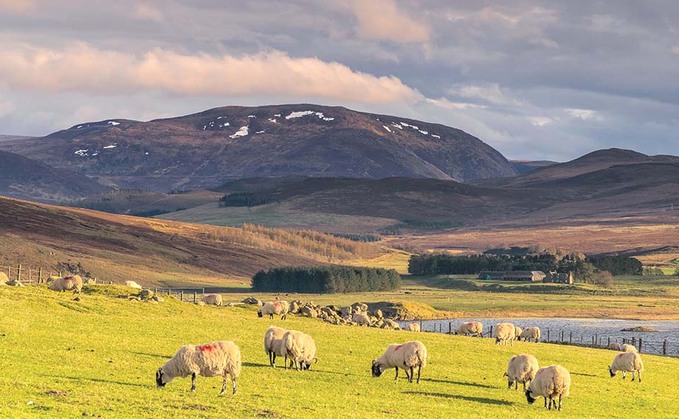 The Scottish Government has been warned by Scottish Land and Estates (SLE) that by proceeding on its current path on the deadline to short-term let licences, it may well lead to 'hundreds if not thousands of businesses closing'.
An extension to the short-term lets licence which has been described as 'vital' for rural Scotland is to be debated in the Scottish Assembly.
Rural economy
SLE has added its voice to calls for the deadline for businesses to apply for a short-term let licence to be extended.
Stephen Young, director of policy at SLE said: "If the Scottish Government chooses to proceed on the path it is on, it may well be to blame for hundreds if not thousands of these businesses closing. The resulting impacts on other local businesses such as retail and hospitality also needing to be factored in.
"Rural Scotland, far more than urban areas, is heavily dependent on tourism for its economic and community success.
"The Scottish Government has dismissed calls for an extension to the licensing registration deadline in recent weeks, citing the fact that registration has been open for many months."
Read also: Take action to keep Scotland bTB free
Scotland's largest vegetable growers sign merger deal
MPs urged to provide support for rural Scotland
SLE have stated that measures to comply with licensing, such as obtaining various types of certifications, are simply unfeasible for many businesses given the shortage of contractors in rural Scotland.
Many members were facing six-month waits or more to be able to get a booking arranged with trades people leading to them being excluded from licencing.
"We do feel that the Scottish Government needs to rebuild trust and this can be done by adjusting the scheme.
"This would ensure that it is proportionate and workable in ways that will not see the anticipated closure of almost 60% of Short Term Lets and B&B business in Scotland over the next few months," Mr Young added.
A Scottish Government spokesperson said:
"Regulation of short term lets has been introduced at a time of significant growth and change in the sector and to make sure that accommodation is safe, including gas safety certificates and suitable electrical equipment, as well as responding to community concerns on the impacts.
"Over the past four years, ministers in a range of capacities have engaged with the sector, listening and responding to feedback, this includes several meetings in recent weeks and months. We have already brought forward a one-off six-month extension to the scheme, which means existing hosts have had 20 months to comply with conditions and a year to prepare and submit their application. No operator to date has been refused a licence, among those who have already applied.
"The responsible thing to do is for everyone to get behind the task of encouraging and supporting those short term let hosts that must apply for a licence before the 1 October deadline, in order to continue operating."