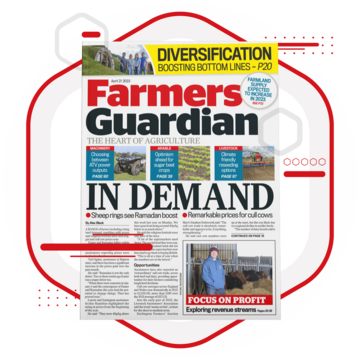 Farmers Guardian magazine is your trusted source of information, advice, and support for farmers throughout Britain. With a heritage spanning over 170 years since our establishment in 1844, we have consistently delivered valuable content to the farming community.
We understand the unique challenges and opportunities that farmers face. Our magazine provides the latest developments and trends in the agricultural industry. From comprehensive news coverage to specialised sections on arable, dairy, and livestock farming, we offer insights and practical advice to help you make informed decisions and optimise your operations.
Recognising the importance of machinery, we keep you updated on the latest farm equipment, technological advancements, and maintenance tips. Our reviews and recommendations empower you to maximise productivity and efficiency.
Beyond farming, we celebrate rural life. Our engaging features highlight the stories of farming families, rural communities, and cultural heritage. Join our vibrant community and experience the essence of countryside living.
In the realm of sales and markets, our market insights and pricing analyses provide strategic guidance. Our Classifieds section serves as a trusted marketplace for buying and selling agricultural equipment, livestock, land, and more.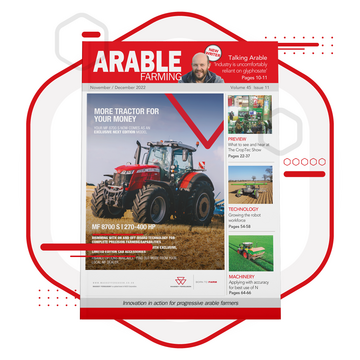 Arable Farming magazine will help you discover the latest agronomic practices, innovative techniques, and research insights to optimise your arable operations. Stay updated on cutting-edge farm machinery, equipment, and technologies for enhanced efficiency. Gain valuable information on market trends, risk management, and financial strategies in the agribusiness domain. Explore the forefront of science and technology with topics like crop genetics, remote sensing, and data analytics. Learn about agri-environmental practices, biodiversity management, and sustainable land use.
Tailored for combinable crops and roots farmers, managers, and agronomists. Join our community and access valuable content that informs, connects, and inspires. Let's navigate the world of arable farming together for a sustainable future.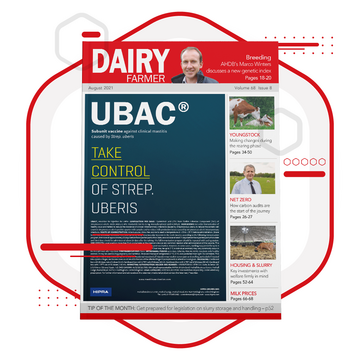 Dairy Farmer magazine is your go-to source for comprehensive coverage of the
dairy industry. From herd management and nutrition to milk production and genetics, we provide in-depth insights and practical advice to help you optimise your dairy farming operations.
Stay up to date with the latest advancements in milking technology, barn design, and farm equipment through our dedicated machinery section. Discover innovative solutions that can enhance efficiency, cow comfort, and milk quality on your dairy farm.
We understand that running a successful dairy business goes beyond the barn. Our magazine offers valuable information on agribusiness, market trends, and financial strategies tailored specifically to the dairy industry. Explore topics such as milk pricing, dairy product marketing, risk management, and diversification opportunities to make informed decisions for the growth and profitability of your dairy enterprise.