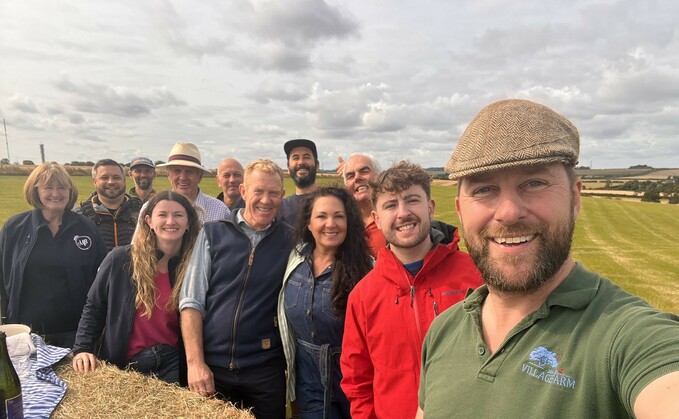 Farmer Tom Martin has confirmed he will feature on a very special episode of Countryfile to celebrate and raise awareness of the challenges farmer's face during harvest.
Mr Martin, who runs a mixed sheep and arable farm in the Cambridgeshire village of Haddon near Peterborough, said the episode will appear this Sunday (September 24) on BBC One.
The BBC said they filmed with Farmer Tom and his family during the harvest season which can 'financially make or break many UK farmers'.
He has also appeared in documentary series 'Born Mucky: Life on the Farm' and is chairman of the East of England Farming Conference.
See also: Farmers Guardian Podcast: Blur's Alex James on hosting the Big Feastival on his 200 acre farm in the Cotswolds
Cotswold's farmer Adam Henson and broadcast journalist Sean Fletcher will also feature on the programme which filmed at Mr Martin's Village Farm.
Having helped to link farmers with schools across the country with the pioneering 'Farmer Time' to give children an insight into farming, Mr Martin said he is determined to connect people with their food and learn how it is produced.
You can watch Farmer Tom's Countryfile episode at 6pm this Sunday on BBC One.
See also: Cannon Hall farmers set to appear on new show celebrating harvest