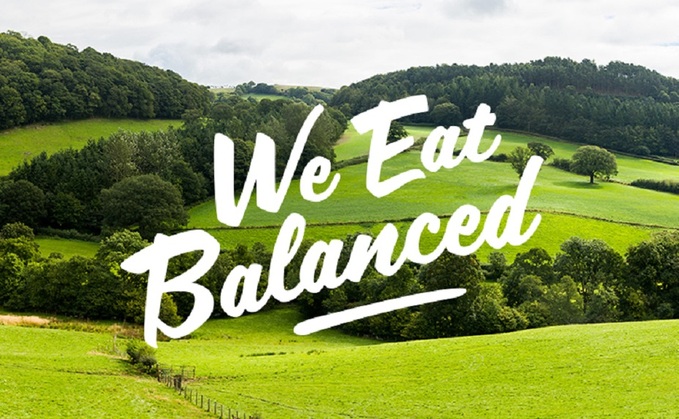 As AHDB launches the next phase of its We Eat Balanced campaign, Mollie Leach looks at the work being done to reinforce the role of British farmers in sustainable, world-class meat and dairy production.
With the first pilot back in January succeeding in getting its target audience to think again about the benefits of red meat and dairy, the next phase of AHDB's campaign will focus on social media to drive home health and sustainability messages.

According to consumer testing carried out prior to the development of this autumn's campaign, launching on September 6 over a six-week period, increased levels of freedom has initiated a shift in consumer behaviour, as they progress from a 'lockdown mentality'.

Susie Stannard, AHDB's senior consumer insight analyst, said: "Coming out of the pandemic, we have seen a slight uplift in people wanting to reduce their meat and dairy consumption for 'health' related reasons.

"The next instalment of the We Eat Balanced campaign therefore opens up an incredible opportunity for us to provide consumers with the confidence to continue enjoying quality meat and dairy from Britain as part of a healthy and sustainable diet." And with a mountain of mixed messaging recirculating, consumer research has reaffirmed that post-lockdown, consumers are crying out for reliable messages on the benefits of eating meat and dairy.
Consumption
Consumption Ms Stannard said: "Sensationalist headlines have made shopping a moral minefield in terms of what we should and should not be consuming." By adopting a number of ways to British meat and dairy, Liam Byrne, AHDB head of marketing, said there was real 'momentum' in consumers wanting to be confident about their food choices rather than just reassured.

He said: "What we are seeing on the socio-political landscape is that the message is evolving; consumers want to be armed with the facts around food and farming so they can continue to enjoy nutritious meat and dairy as part of a healthy diet." Kicking off the campaign is AHDB's support for Love Lamb Week, from September 1-7, a joint initiative with various farming organisations, which celebrates the sustainability of UK sheep production.

The We Eat Balanced campaign will continue to create a 'drumbeat' around the health benefits of red meat, with beef, pork, lamb and milk containing vitamin B12, an essential nutrient not naturally present in foods of plant origin, alongside reinforcing the worldclass food and farming standards of UK meat and dairy production.

This will form part of an extensive digital focus, centred on telling the story of British food and farming in the form of short videos to cut through the noise on social media and provide consumers with the facts to allow them to make informed decisions about their food choices.

But Mr Byrne reinforced the campaign had to go beyond 'on-pack stickers' and embrace social media.

He said: "To be able to meaningfully shift the perception around meat and dairy and this black or white approach to food, we have been working with retailers and processors to explore longer term opportunities to make permanent change.

With ongoing trade negotiations reigniting the debate around lower food standards overseas, alongside key events such as COP26 importance of sustainability, enacting positive and permanent change has become increasingly important.
Strategy
Strategy Mr Byrne said: "We will be working closely with our partners at Quality Meat Scotland and Hybu Cig Cymru in the build up to COP26; the environment forms a key pillar of the We Eat Balanced strategy and this is where we will look to our strong farmer networks to support this message, as they are living and breathing sustainability practices on-farm 24/7."
With the debate around food becoming a 'cultural phenomenon' Mr Byrne re-emphasised the campaign would help give consumers the facts and amplify some of the brilliant work being done throughout the supply chains, particularly by British farmers.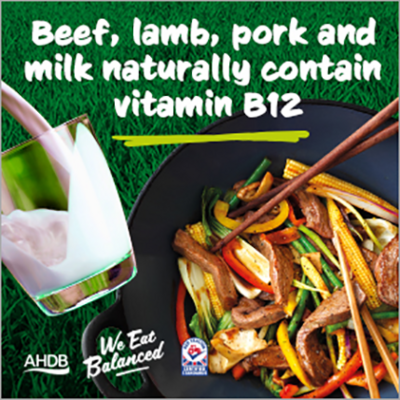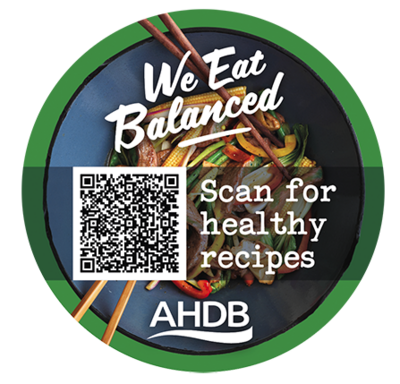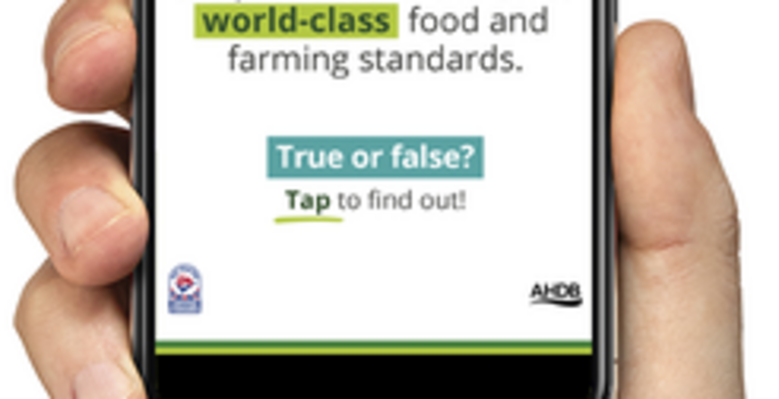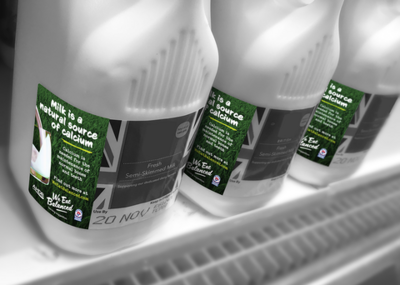 Spotlight: Bertie Newman, AHDB Beef and Lamb strategic farmer, Dorset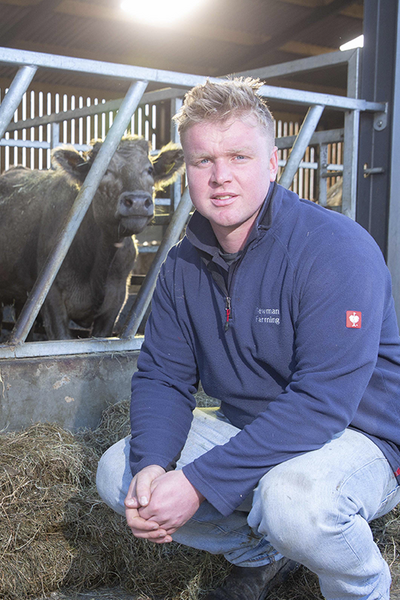 BERTIE Newman is an organic beef and sheep farmer based just outside Dorchester, Dorset, and joined the AHDB Beef and Lamb Strategic Programme back in 2017. Mr Newman said the campaign had already helped to support the industry in a multitude of ways.
He said: "British people are a lot more aware of the incredibly high standards of British meat and dairy production than they were five years ago, and this campaign has helped consumers to draw a clear distinction between UK food and farming standards and those overseas." Mr Newman's farming operation adopts regenerative techniques in an effort to farm profitably and sustainably. He said: "We run a lot of Higher Level Stewardship ground and make use of rotational grazing, so we are able to let the soil rest. We also calculate the farm's overall carbon footprint to help improve our farming operation by benchmarking."
Alongside this, we grow nitrogen fixing crops, such as barley, peas and clover, which are effective at capturing carbon from the atmosphere." Mr Newman added the symbiotic relationship between farmers and AHDB had been integral to pushing the health and sustainability credentials of low-carbon beef and lamb out to wider consumers.
Spotlight: Liz Haines, AHDB Dairy Farmer, Staffordshire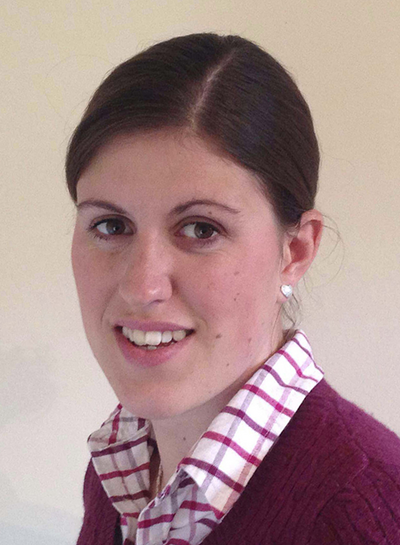 LIZ Haines milks 400 cows in two blocks, spring and autumn, in a new joint venture on a rented farm in Staffordshire.
She said: "What I really like about this AHDB campaign is its non-preachy nature. The fact is the overwhelming majority of the population does consume meat and dairy products, but their enjoyment is being dampened by an undercurrent of misinformed messages." Ms Haines added the new campaign helped shine a light on 'all the positives related to meat and dairy' and how they can be enjoyed as part of a healthy and sustainable diet.
"Seeing campaigns like We Eat Balanced gives people the reassurance they can make healthy and sustainable choices when they choose to eat meat and dairy, and this is a really important message for the future of British farming."
Spotlight: Fergus Howie, AHDB monitor pig farmer, Essex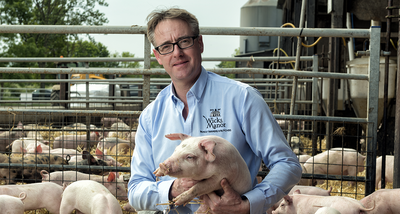 COINING AHDB's long-awaited We Eat Balanced instalment as a 'reputation campaign', pig farmer Fergus Howie praised the organisation for providing farmers with a voice on social media.
He said: "During the past five years, I have witnessed myself how the media landscape has radically changed. Social media has a power I am not sure many of us could have predicted, where opinions, instead of facts, are widely reported and perpetuated.
"It is important that the farming industry has a voice and we can communicate without individuals becoming highlighted as a potential targets by the extreme groups looking to disrupt the norms of society.
"While 'big' news items are few and far between, it is the smaller, ongoing conversations on social media which are damaging and eroding the reputation of the British farming industry."
Mr Howie reinforced having a presence on social media where consumers could be presented with 'facts instead of opinion' was a 'strong move' for AHDB and one he was supportive of.
He said: "Consumers need to understand the relevance of meat in their diets, the dangers of not getting vital vitamins and minerals and the excellent B12 available in meat and its health benefits. Also we need to communicate the reality that plants need animal manure to grow, we can't survive on artificial fertilisers only, and livestock are required for healthy soils needed for growing alternative plant-based foods."
About The We Eat Balanced Campaign
Love Lamb Week kicks off the campaign on September 1-7: AHDB has developed a range of promotional material for everyone in the supply chain, from farmers to chefs, butchers and retailers, to celebrate lamb's qualities on the plate and in the field.
The autumn instalment of We Eat Balanced will run for six weeks and will have a digital focus, centred on telling the story of food and farming from Britain in the form of short videos of six or 15 seconds.
Alongside social media, AHDB will run adverts in the national press, including The Guardian newspaper and whole-page digital takeovers on The Mail Online.
Mr Byrne said: "The decision to focus our activity on social media for September allows us to deliver greater value for the campaign, as well as ensuring our messages can be seen by a larger proportion of the population who may well be asking questions about the impact farming is reported as having on the environment.
"It also allows us to be more agile in our activity, with the ability to add key talking points over the duration of the campaign, which is not possible when booking TV activity. The addition of the ability to position farming in a positive way on social media, which is where much of the discussion is being held, allows us to balance the debate."