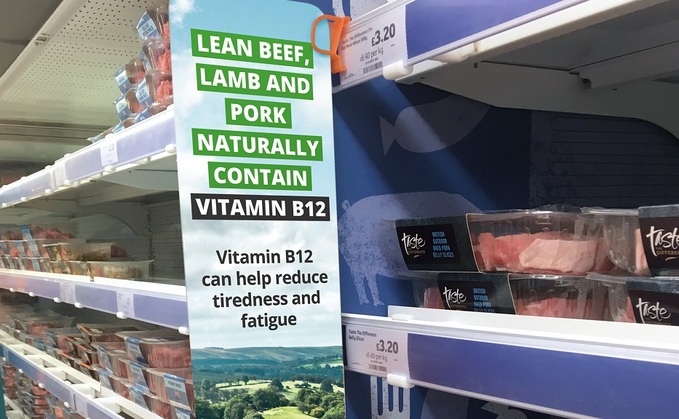 As the debate around climate change continues to take centre stage, AHDB's autumn instalment of its We Eat Balanced campaign has helped push the positive role of meat and dairy production from the UK in the move towards a sustainable future. Mollie Leach reports.
AHDB's We Eat Balanced campaign has endeavoured to arm consumers with the facts around the sustainability of pork, beef, lamb and dairy within the UK.

Helping to dispel myths around food production and reconnect the public with the food they eat, the results have seen a positive attitudinal shift among the 'waverer' category of consumers.

Identified as those most likely to be actively reducing their consumption of meat and dairy, Susie Stannard, AHDB's consumer insight manager, said the six-week autumn burst had successfully shifted attitudes of the target audience.

She said: "Among what we have termed the digitally engaged 'waverers', we have seen a significant growth in perceptions that pork, beef and lamb are produced in a sustainable way by 8 percentage points and that dairy is an important part of a healthy balanced diet by 9 percentage points.
Uplifts

"We also saw significant uplifts in consumer attitudes around the high production standards of meat and dairy and its natural production."
With the campaign coinciding with this year's COP26 conference, Ms Stannard re-emphasised the campaign needed to cut through the noise on social media.

She said: "We knew farming would be increasingly under the spotlight in recent weeks and we therefore wanted to arm consumers with the facts around the UK's sustainable farming practices."

And with social media awash with misinformation, Ms Stannard said it was now more crucial than ever to be supporting farmers.

Speaking on the reach of the autumn burst, AHDB's senior marketing manager Nicola Dodd said: "The digital advertising delivered key messages to our target audience 38 million times across Facebook, Instagram, Snapchat and online video channels.

"This resulted in a total of 5.5m views of our videos, which helped to educate consumers about the UK's sustainability credentials in the production of beef, lamb, pork and milk, along with health messages promoting these foods as a natural source of vitamin B12."
But the work does not stop there, added Ms Dodd, as AHDB prepares for the next burst of the campaign, set to hit television screens in January.
Running from January 4 until February 27, 2022, the decision to 'go big' in January was a 'fundamental one', said Ms Dodd.

She said: "With greater emphasis from external brands and organisations to cut meat and dairy intake particularly in the month of January, the TV advert has been created to reassure consumers that meat and dairy have a positive role to play within a healthy balanced diet.

"The campaign's striking marketing activity is designed to stop consumers in their tracks, and will be seen across national TV advertising, full page adverts in national newspapers, in major retailers and across social media and digital platforms.

"The advertising will continue the 'drumbeat' of messages promoting the UK's farming industry as one of the most sustainable in the world, its high standards and the presence of vitamin B12 in meat and dairy.

"Research shows that consumers trust farmers, which is why we've created a new TV advert set on farm, with a farmer explaining to his granddaughter how the goodness gets into red meat and dairy."

Kick-start

The autumn burst of the campaign also saw the levy board kick-start the Farming Ambassador Programme.

AHDB research shows that consumers trust farmers. To harness this trust, 100 farmers were recruited and provided with key facts to use on social media to help them shine a light on the efforts of industry to produce environmentally friendly and sustainable food.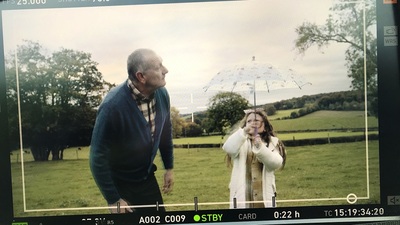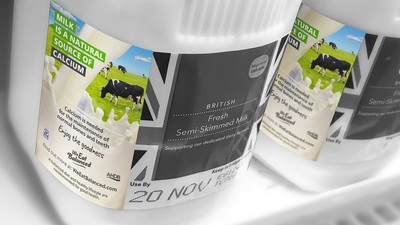 SPOTLIGHT: CHARLES GOADBY, MIXED FARMER, WARWICKSHIRE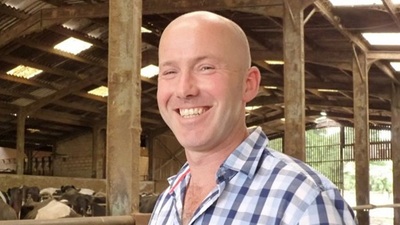 Charles Goadby is a mixed farmer from Warwickshire, milking 350 dairy cows and rearing their own beef calves, with an additional 344 hectares (850 acres) of combinable crops.

Recruited as part of the Farming Ambassador Programme, a key component of AHDB's We Eat Balanced campaign, Mr Goadby said the initiative had helped farmers to communicate directly with the public to dispel myths around food production.

He said: "I strongly believe farmers have struggled to engage with the consumer and their customers, which has led to the public feeling detached with the food they eat, how it is produced and how that fits into the environment. This has been preyed on by some with alternate motives, creating a void which has been filled with misinformation, false truths and conspiracy theories, exacerbated in recent times with the growth of social media."

But Mr Goadby added the We Eat Balanced social media posts had helped to let the public understand the 'nuances' of farming and feel like they were 'part of it again'.

He said: "The facts and resources AHDB has brought together have been wonderful in helping farmers add evidence and backing to their stories.

"I think this is a campaign which needs to be repeated and pushed more than ever with the future of diets, livestock and farming high on many peoples' agenda."
ABOUT THE WE EAT BALANCED CAMPAIGN: JANUARY 2022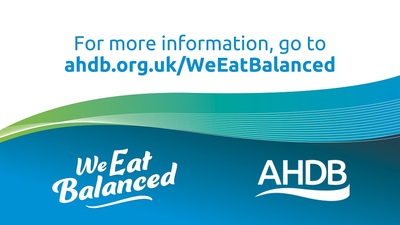 Running from January 4 until February 27, 2022
The TV advert is designed to educate consumers on the sustainability aspects of farming in the UK and the nutrients found in meat and milk, particularly vitamin B12
The TV led campaign is aiming to reach 85 per cent of UK adults
Three different end frames will be used on rotation, featuring a delicious looking pork, beef or lamb dish, with dairy featuring within all three
Consumers will be directed to the revamped WeEatBalanced.com consumer website for more information about food and farming from the UK
As part of AHDB's investment into the We Eat Balanced campaign, consumer-facing social media activity will now run throughout the year on Facebook and Instagram
This ongoing social activity aims to bring to life the story of farming in the UK to protect positive attitudes towards meat and dairy
Activity will highlight and share positive stories from the UK meat and dairy industries, particularly in relation to nutrition and sustainability