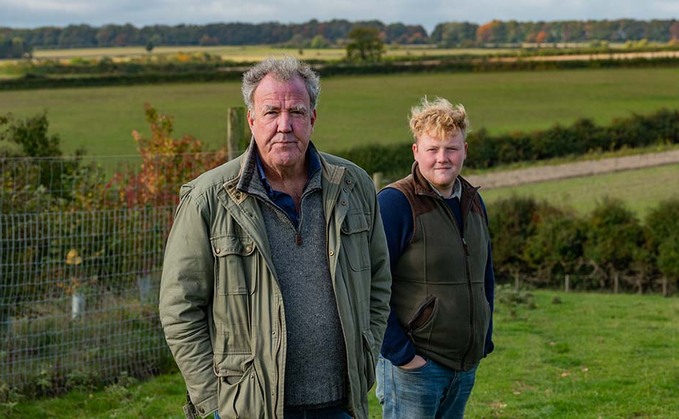 Clarkson's Farm has captured the nation's attention on an unprecedented scale with an impassioned and hilarious take on Britain's most unlikely farmer.
Jeremy Clarkson's Amazon Prime series on Diddly Squat Farm in the Cotswolds has a 9/10 star rating on IMDB - an online database of information on television and films - with over 51,000 votes to date (September 22).
See also: Clarkson's Farm star Kaleb Cooper shares emotional bovine TB update
Nearly half of respondents gave the show a 10 star - around 49.2 per cent out of 25,000 votes.
See also: Hawkstone beer receives 'royal' approval at Highgrove House
Jeremy has a combined total of over 15 million followers alone on Instagram and Twitter, and his appeal has rubbed off on people around the world who have developed an appetite to learn more about farming and the challenges farmers have to face every day.
Its popularity remains true with devoted fans delighted by the show's upcoming return for series three as reported in Farmers Guardian.
See also: Jeremy Clarkson provides new update on hit farming series
What better way to reignite your love affair with the show by taking a look back at some of its most memorable quotes from Jeremy and Kaleb which brought joy and laughter to living room's across the nation.
See also: David Beckham poses with farming stars on visit to Jeremy Clarkson's Diddly Squat Farm
There might even be a few in there you might have uttered to family in the car, friends down the pub, or even while harvesting in your tractor.
Here is some of our favourites:
Jeremy Clarkson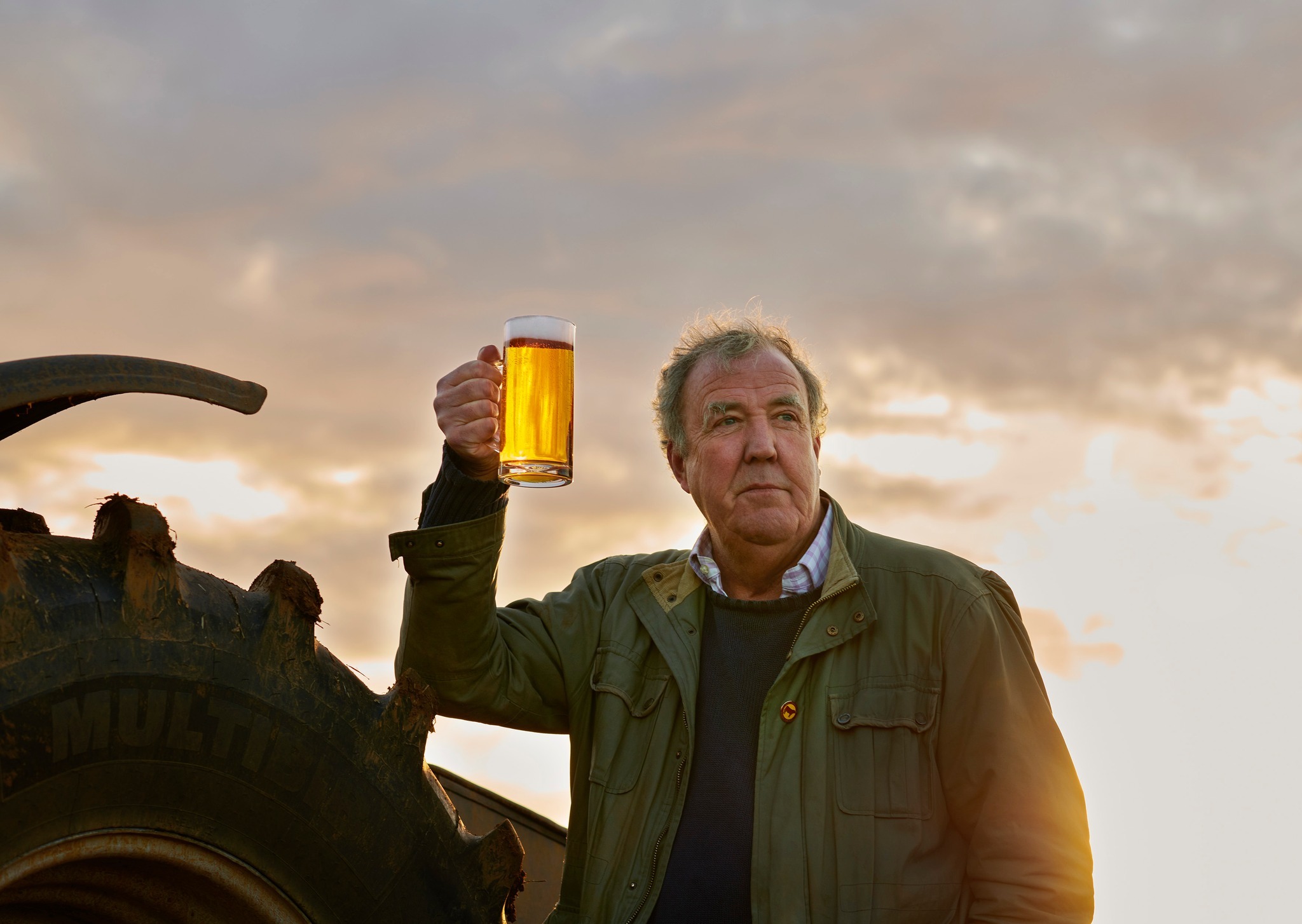 "Behold what I have created. I am Moses."
"Look at all that bee juice."
"How can you live in a country where the police are allowed to have an opinion on a restaurant?"
"This is not going to be good this, is it?"
See also: Cutting 'red tape' could benefit Jeremy Clarkson following previous planning issues
"But the weather forecast could be wrong; might be nice in the morning."
"And how do you do that? No idea. Literally, honestly, I have absolutely no clue! All I do know is... it is going to involve some tractoring."
"Ha Ha. Too big my a***."
"Wayne Rooney's dead."
See also: Kaleb Cooper launches agricultural bursary
"God I am clever."
"I may have missed the birth of my first calf, but then, over the next few days, I managed to miss the next batch as well."
"Since my fertiliser was now worth more than Elon Musk, it made sense to protect it from burglars."
"Can we stop talking about your hairdressing?"
"It is a worry this."
"Oh, look who is here! It is the G-Dog!"
See also: Clarkson council row hots up amid claims staff face abuse
"Oh for heaven's sake. One, two, three calves have come out."
"I literally do not think that can be done."
"Have you read the bible?"
"You rural halfwit!!
"I have grown a thing!"
"It is not a business idea, it is theft."
"Why does everybody shout at me all the time? I literally get up in the morning and people shout at me."
See also: Kaleb Cooper says 'farming is the life for me' - here's 7 reasons why farming could be for you too
"I am basically Alan Sugar in Wellies."
"This is a PR disaster."
"Not planting it properly."
"Kaleb is actually talking to the tractor."
"Why did that bit not grow?"
Kaleb Cooper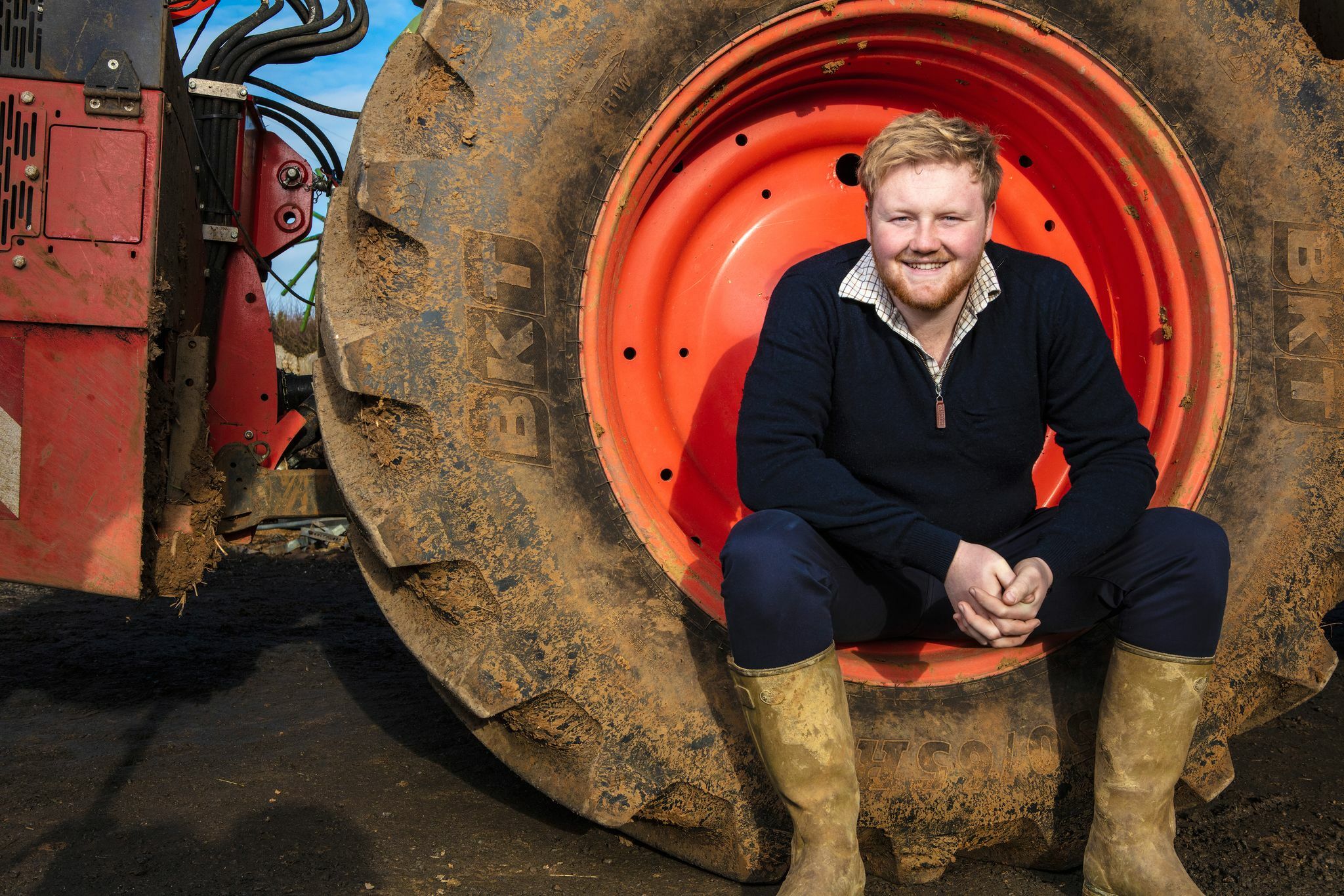 "You get there, get drunk, and chuck potatoes at each other."
"Who is Moses?"
"I am trying all different haircuts."
"We are going to have a sign saying who drilled this? Jeremy or Kaleb?
See also: Clarkson's Farm sparks £20k crowd funder for bTB-hit dairy farmer
"That is a main road there."
"There is a problem."
"The only thing I'm p***** off about is I have not had my perm done. It was the next step of the new Kaleb."
"And there is my point again: f*** the sheep."
"You know, sheep, I just do not get on well with them."
"Watch out Chippy."
"You could p*** faster than that."
"God! The things we will do for f****** pumpkins!"
"If you make a c*** up in the middle of nowhere, someone is going to see it."
"It is like a rust-bucket!!
"Tramline, tramline, tramline."
"Sorry friend."
"That is as straight as a roundabout."
"The tractor is too bloody big!"
"I am up the Shard. Ever heard of it?"
"We could grease up?"
See also: Clarkson's Farm becomes Amazon's most watched show