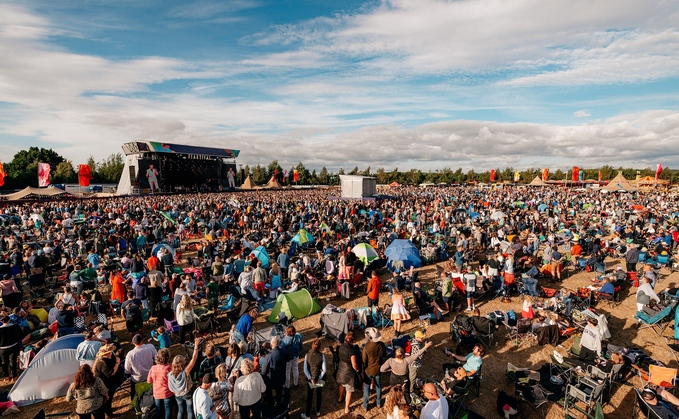 'Country House' was one of Blur's biggest hits, and as one quarter of the country's biggest rock bands, you cannot overlook the irony of Alex James' present life - he quite literally 'lives in a house, a very big house in the country.'
It is probably quite a tiresome joke to Alex now - perhaps it was even an omen - but his Cotswold's farm is host to one of the biggest food and musical festivals in the country, The Big Feastival.
Held during August bank holiday, Alex, best known as the bassist of Blur, diversified his 81 hectare (200 acres) farm in Kingham, Oxfordshire, and he is well-known for making cheese.
See also: Blur's Alex James on his farm transition and hosting the Big Feastival in the Cotswolds
As for his rock and roll past, Blur were a solid part of the Brit pop culture that epitomised the 1990s.
James says Blur were caught in a 'rat race', rivalling Liam and Noel Gallagher's Oasis for chart domination.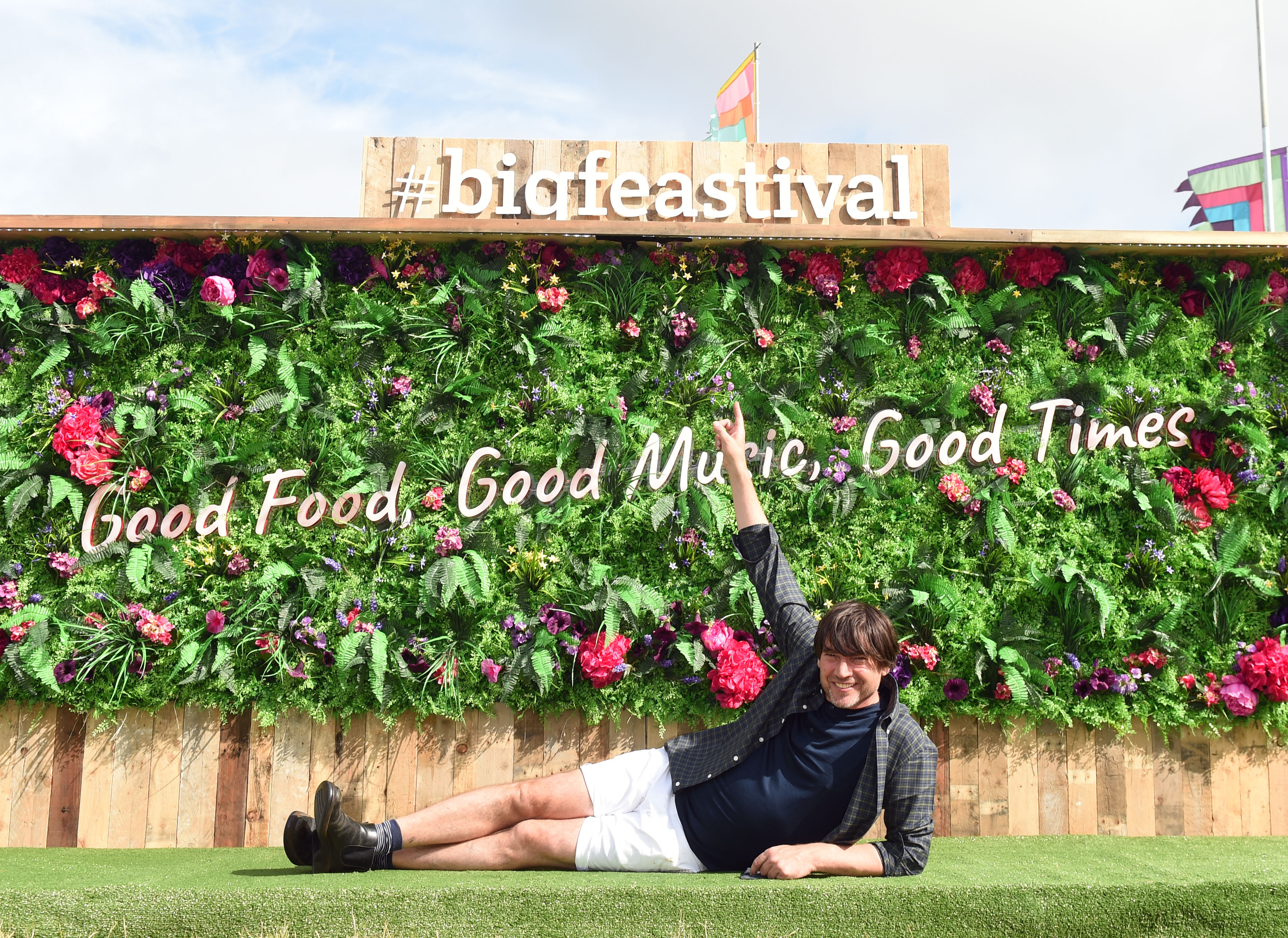 For years he was immersed in the rock music scene, with much of his time spent in London's Groucho Club in Soho for many of those years, as he recalls in his autobiography.
Perhaps it would be slightly unfair to discuss the intricacies of what made those years 'wild' but a turning point for Alex was when he fell in love with his wife, Claire Neate, in the Cotswolds.
They bought a farm and started a family.
Last month Alex featured on the Farmers Guardian Podcast to talk about his transition to a Cotswold's farmer.
His passion and enthusiasm for agriculture shone in abundance, and admittedly, farming has almost taken over his life.
It is a means for him to live a life of tranquillity, in the midst of the country's 'rural charm.'
Listen back to our special podcast with Alex here:
And the tables have turned - he now has a full-time job as a farmer with a part-time gig as a musician.
Blur are currently touring their new album 'The Ballad of Darren' worldwide, but the farm is never far from Alex's mind.
He loves creating and evolving his 'crazy schemes' on the farm which may be financially costly, but rewarding in the sense of satisfaction it gives him.
He actually took over the farm during the days of foot and mouth, and this was no mean feat to say the least.
His cheese business has seen some of his products end up on supermarket shelves, and although his musical diversification has seen great success, Alex has had to overcome some obstacles along the way.
The financial implications of hosting an event such as this are hefty, and it can be a logistical nightmare as thousands of visitors descend on the farm, but he has made it work.
This is partly no doubt down to the calibre of musical talent in the lineup - Rick Astley, Tom Grennan, Sigrid and Blossoms all performed in front of thousands of fans to celebrate the last three-day weekend bank holiday, complete with sunshine.
And it was not just the music which attracted spectators to the event, but demonstrations on food from Michelin star chefs with some mouth-watering food on offer and a cheese hub.
See also: Farmers Guardian Podcast: Blur's Alex James on hosting the Big Feastival on his 200 acre farm in the Cotswolds
Family entertainment from Justin Fletcher and Adam Henson along with dance and theatre workshops and family yoga was a testament to the event ensuring there was something for everyone.
Hosts for the three-days included former Strictly Come Dancing professional dancer Oti Mabuse, BBC Radio 2's Vernon Kay, and former Love Island host Laura Whitmore.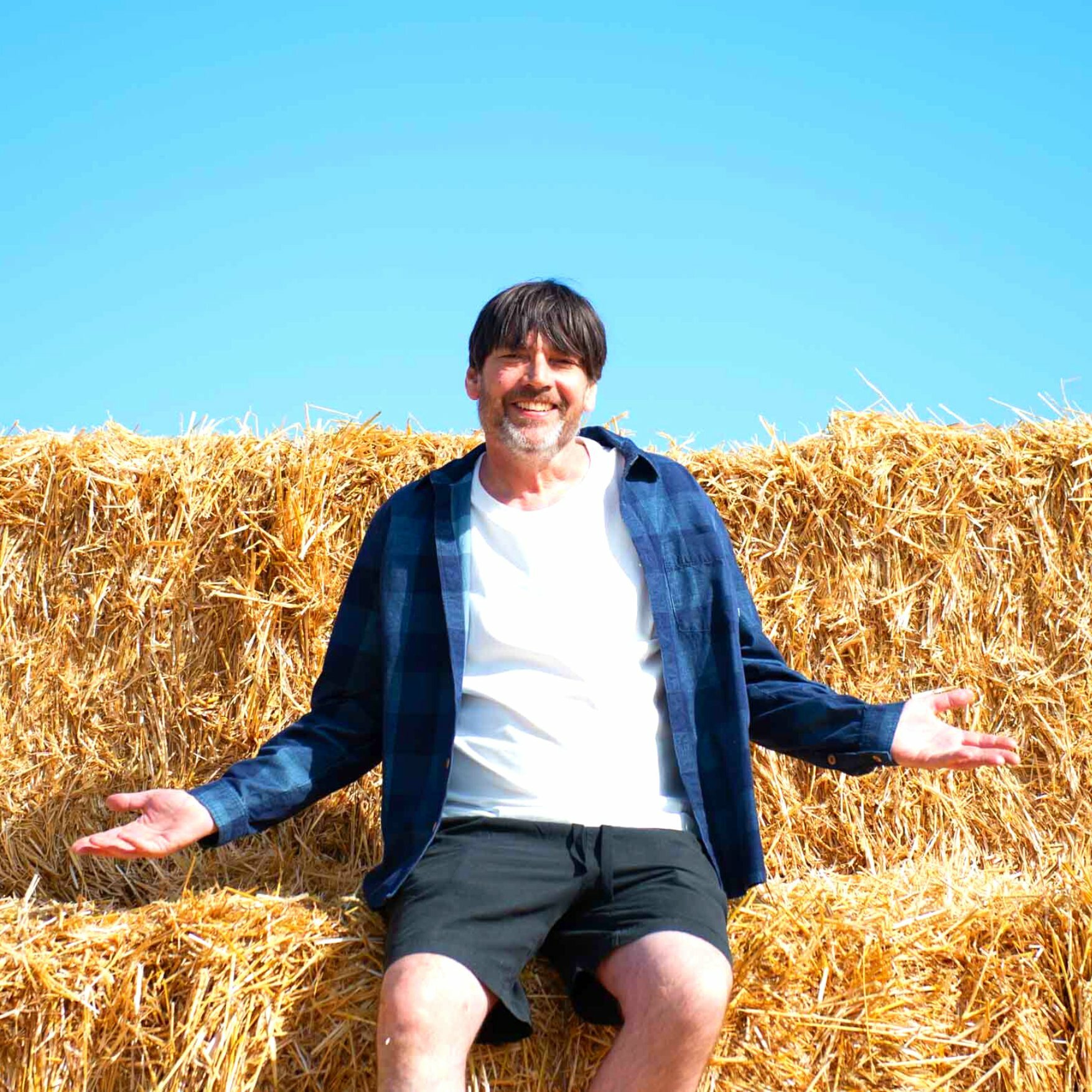 Some famous celebrity guests were also in attendance including star of the Mission Impossible films Simon Pegg who performed a DJ set, James Buckley from The Inbetweeners, and Clarkson's Farm stars Kaleb Cooper and Jeremy Clarkson.
There were glamping and camping experiences, comedians, silent disco workshops and a lot of dancing.
In short, there was something for everyone, and Alex has already confirmed the event will return next year for 2024.
With Alex now fully entangled in the farming community for well over 20 years, with no sign of wanting to throw in the towel, what do farmers think of him?
See also: Jeremy Clarkson welcomes new piglets at Diddly Squat Farm
Those at the event were full of praise for The Big Feastival.
Wiltshire farmer Aaron Tracey says Alex is one of his 'farming heroes' and has attended the festival for the last seven years.
He says: "It has always been a stand out in my calendar.
"It is a spectacular event which gets better year after year.
"You can tell Alex and his team put a lot of preparation and fine detail over making it exceptional.
"There is always an inclusive element, and it fits a family-friendly audience.
"I tried family yoga with my wife and kids for the first time and it was so good.
"I listened to Blur a lot in my younger days.
"Now he is my farming hero because he has completely thrown his hat into farming.
See also: Kelvin Fletcher to transform Peak District farm into Santa's Village wonderland for Christmas
"He is just a talented guy who is down to earth, modest, and cares about farming."
Douglas White, a livestock farmer from Cheltenham in Gloucestershire, also says Alex has demonstrated an understanding of farming which had provided him with respect among the farming community.
"I think Alex was incredibly brave to make the move into farming when he did during the foot and mouth crisis," says Douglas.
"He spoke quite candidly and emotionally about how it had affected farmers and left their businesses in ruin.
"It shows someone who does not take farmers lightly and appreciates the toll and pressure which is placed on them.
"Farming is not easy by any stretch of the imagination.
"Putting in all the hours you can into farming can leave you exhausted and out of sight.
"I am sure Alex knows this well but shows the strength to keep going and to put on events like the Big Feastival and the success he has had making cheese."
Alex, who is certainly charming, will forever be known for being part of an iconic rock band, but he is taking positive strides to make the sector better.
And the passion he has for the industry is catching, as proven by those grass-roots farmers who continue to attend The Big Feastival.
See also: Model Kelly Brook reveals filming complete on olive farming pilot