Prime Minister Rishi Sunak spoke to student studying land-based courses at Writtle University College (WUC) in Essex today.
He joined engineering apprentices for a lesson on tractor maintenance, before talking to university students studying agriculture and animal science degrees.
Prime Minister
Director of higher education, Caroline Flanagan, said: "We were delighted to welcome the Prime Minister to WUC.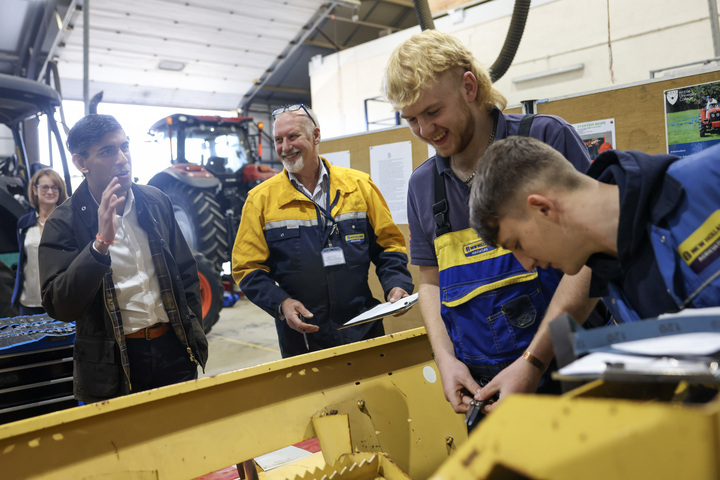 "We have been teaching land-based courses for 130 years and we are proud to introduce the next generation to a rewarding, fast-moving industry which draws upon exciting scientific advancements, and which has a huge part to play in delivering environmental sustainability."
See also: Sunak rules out meat tax as part of new green agenda
Apprentices in land-based service engineering spoke to the PM about their hands-on workshop, while demonstrating their understanding of agricultural machinery.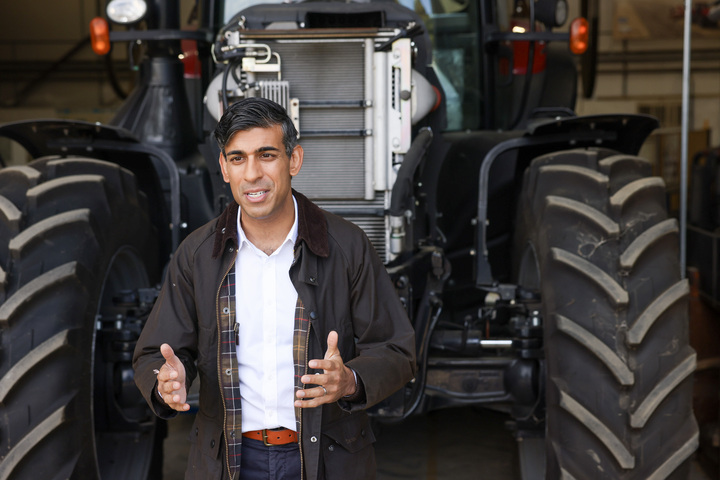 Students also showcased a flock of New Zealand Romneys and shared their enthusiasm for WUC's work in regenerative agriculture.