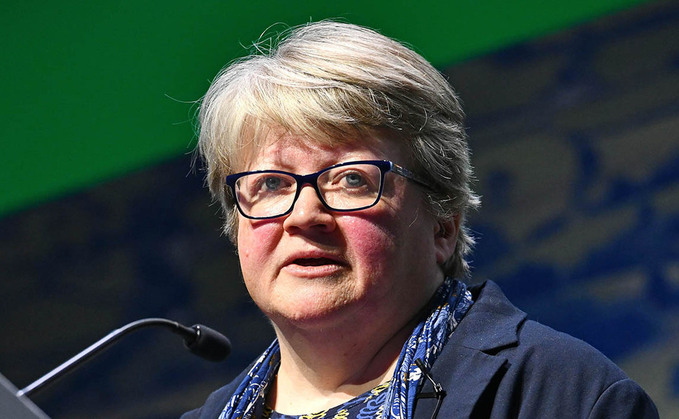 Defra has offered farmers additional time to complete their Countryside Stewardship (CS) 2024 applications, as long as applications were started by the deadline of 15 September.
They said this flexibility means any farmers struggling to meet the deadline will still be able to benefit from the scheme.
Following feedback from farmers, last month the application window for 2024 CS Mid Tier agreements was extended by four weeks to September 15 to give more time for farmers and landowners to submit their applications online.
Defra and Rural Payments Agency
For all farmers and landowners who started their application by this deadline or who submitted land changes with the intention to apply, the Rural Payments Agency (RPA) said they will support them to ensure they have sufficient time to complete these.
Since the deadline was extended, Defra said over 600 further applications have been received, bringing the total number of CS 2024 applications to 6,000.
Countryside Stewardship and Sustainable Farming Incentive
This builds on the 33,000 CS agreements successfully in place across England for 2023, which they said was a 94 per cent increase since 2020.
CS runs alongside the Sustainable Farming Incentive (SFI) and Landscape Recovery schemes. Applications for the new and improved SFI 2023 will open for applications next week on 18 September.
Read also: Food security is national security, says new Shadow Defra Secretary
Farming needs new leaders if it is to meet future challenge
Back British Farming Day: Government told to address BPS issues
Defra Secretary Therese Coffey said: "I want as many farmers as possible to be able to sign up to our successful Countryside Stewardship scheme which is boosting food production, protecting the planet, and supporting farmers to run profitable businesses.
"This is why I extended the initial deadline for CS 2024 and am making sure that anyone who started their application by the deadline will be given the time and support to complete this."
Defra said improvements to the CS scheme have included increasing payment rates on both revenue and capital items; simplifying and improving options to make them more workable on the ground; and making administration around applications and payments more efficient.
Accelerated payments
Further improvements to the system are also in development, including greater flexibility over when farmers can apply and how they manage their agreements, with improved access for tenant farmers and increased access to Higher Tier options and agreements; and the introduction of CS Plus to encourage the right things being done in the right places, enable local join-up to deliver bigger and better results and facilitate testing of innovative payment mechanisms such as payment by results.
Defra confirmed farmers are able to be in CS and the SFI at the same time as long as the actions are compatible, and they are not being paid for the same action twice.
On September 13 the Government announced that farmers who have a live SFI 2023 agreement before the end of the year will receive an accelerated payment - worth 25 per cent of the annual value of their agreement - in the first month of their agreement, helping with cashflow and ensuring SFI works for farm businesses.
BPS payments
NFU president, Minette Batters said these measures did not go far enough and called once again for BPS reductions to be halted for the time being.
Defra said SFI has been expanded and made more flexible in response to farmers' feedback - with no cap being placed on the number of farmers who can enter.
They said they will pay farmers for taking actions that support food production, farm productivity and resilience, while protecting the environment.