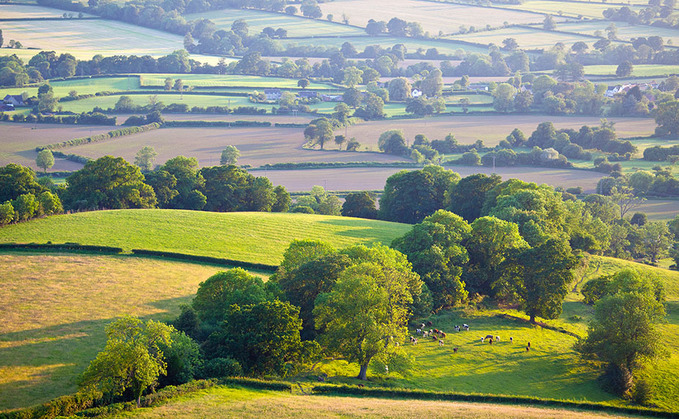 Defra Secretary Therese Coffey said 'accelerating' payments would help ease businesses' cash flow and boost farmer confidence.
However Farmers Guardian understands the number of farmers who will receive this cash injection could be in the hundreds rather than the thousands.
Defra has been under pressure over its decision to delay the rollout of the SFI due to technical issues, with the NFU last week calling on the department to halt any further reduction in existing Basic Payments until the problems with the new scheme are ironed out.
Assure
But in an interview with Farmers Guardian at Defra's headquarters (September 12), the Secretary of State said that while she would not bow to the union's demands, this latest move would 'hopefully assure' farmers.
Ms Coffey said: "If they manage to sign off their contracts by October, they will get paid in November. Instead of having to do everything in arrears I want to make sure they get some of that cash straight away so they can start getting on with the job."
She conceded Defra had incorrectly told some farmers signing up for SFI22 that they could not apply for SFI23, adding she would 'track down' emails from her department's officials and the Rural Payments Agency.
"We will honour the contract," she added.
"I am aware they have been contacted suggesting they will not be able to participate in SFI 23 and that is not the case. Anyone who signed up to SFI 22 who wants to get involved in SFI 23, they are in my top priority."
Package
Announcing a package of announcements to mark Back British Farming Day (September 13), the Food and Farming Secretary also backed calls for industry-led action to signpost customers with a 'buy British' button when they shop online and will support campaigns to endorse the taste and quality of home-grown meat and dairy products.
The Government also confirmed farmers producing sustainable British food under environmental land management schemes will be able to use them to help meet public procurement standards, with the intention of improving uptake in the public sector.
As part of its exports drive, the Government is also seeking to appoint five extra agri-food attaches covering Northern Europe, Southern Europe, Australia/New Zealand, South Korea and Africa.
And a move to support small abattoirs trailed at this year's NFU Conference will see a £4million fund opened by the end of 2023 to improve productivity, enhance animal health and welfare, and encourage investment in new technologies. It will be open to red meat and poultry businesses with an annual throughput of up to 10,000 livestock units including beef, pork and lamb, and/or 500,000 birds per year.
On its grants schemes, farmers will be able to bid for a share of £15 million to install solar equipment which, alongside a further £15 million to invest in automation and robotics, will help them reduce fossil fuel use, improve their energy resilience and accelerate progress towards net zero.
CLA president Mark Tufnell said: "This meaningful package of support will provide further reassurance to farmers concerned about their cash flow, and will give confidence that the Sustainable Farming Incentive is worth entering into.
"The CLA continues to engage robustly but constructively with Defra in pursuit of environmental schemes that work for farm businesses, food security and the environment."