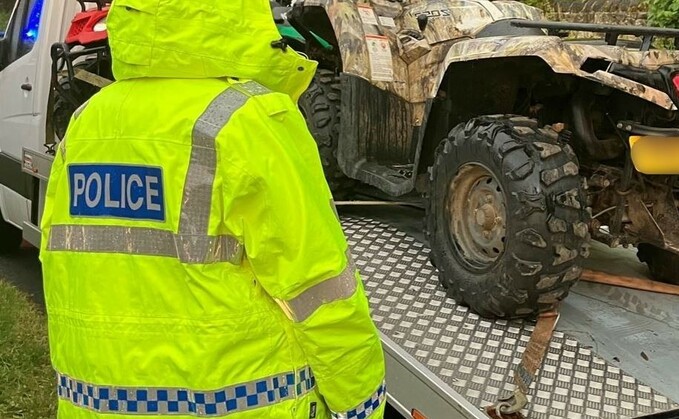 Police have announced they will be hosting a machinery marking event in Northumberland National Park to help farmers protect their equipment from being stolen.
Northumberland Partnership Against Rural Crime, launched in December 2022, said it will host the session on Monday (September 18) in the village of Lucker near Belford to show farmers how to safeguard their machinery from thieves with DNA forensic marking.
Officers have asked farmers to take either their ATVs, trailers or other machinery to show them how to mark and register their equipment along with providing warning signage to display on their farms.
See also: South West farmers urged to take part in rural crime survey
Northumbria Police said more than £200,000 worth of agricultural machinery, tools and equipment had been marked with a forensic code as part of its fight against rural crime with an invisble DNA code since the beginning of the summer.
Police said the code helps our officers easily spot stolen property that thieves may be attempting to sell on and quickly identify rightful owners.
See also: Warning as criminal gangs target tractors in the Midlands