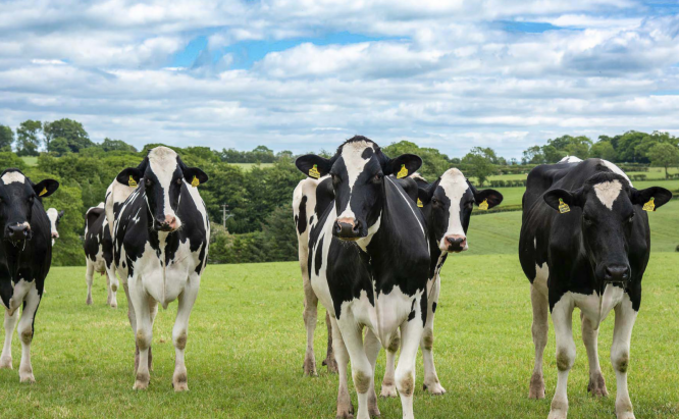 While we actively focus our efforts on the prevention of mastitis and achieving good udder health, there will always be clinical cases of mastitis which require treatment. How best should we treat these cases and how do we know if the treatment is optimum on your farm, asks vet Dr Jude Roberts, veterinary consultant at Map of Ag.
Starting point: Review mastitis treatment protocols and cure rates
• Dr Roberts says: "In some cases this is easier said than done. Clinical mastitis data can be taken from on-farm software, from paper records or extracted from a medicine book. "If you milk record, a good way to make the most of the data is to provide clinical case records to your milk recording organisation.
"These can be combined into one CDL data file for analysis. "By looking at the cure rates of mastitis on your farm you can understand how the current treatment regime is working. It can also be useful in showing whether udder health can be improved by altering treatment protocols and continuing to monitor the results."
Maximising chance of successful treatment
• Speed of detection and allowing prompt treatment: Studies show that there are poorer outcomes with delayed treatment of first cases. Good mastitis detection allows cases to be treated promptly and efficiently. Review how clinical mastitis is detected and whether all members of staff are trained in early detection of clinical signs.
• First case compared with repeat cases: The first case of mastitis has the highest potential for cure. Ensure cows are treated when they first present with mastitis.
• Previous history: Cows of a higher parity and particularly those which have a history of previous mastitis are likely to have poorer cure rates. Talk to your vet about how best to treat these animals and the likelihood of treatment success.
Assessing the cure rate on your farm
• What proportion of cows are only affected once?
• What proportion of cows have no further clinical signs and remain at a low somatic cell count?
• Treatment success is when you have no recurrence of clinical mastitis symptoms and the next three milk recordings are less than 200,000cells/ml
• Focus on first (initial) cases rather than repeat cases: what is the figure on-farm?
• There is significant variation between farms, so discuss with your vet where the farm sits among a group of similar farms and whether this figure could likely be improved by altering treatment protocols
• Benchmarking between comparable farms can be useful, but it is even more interesting to benchmark against yourself as you make changes to improve treatment success
Treatment options
NON-STEROIDAL ANTIINFLAMMATORY DRUGS (NSAIDS) NSAIDs, such as Metacam®, have multiple actions on the body:
• Anti-inflammatory NAnti-pyretic (reduce fever)
• Counter endotoxin-induced cellular damage
• Provide analgesia (pain relief).
Dr Roberts says: "There is a significant amount of evidence to justify the use of NSAIDs in all cases of clinical mastitis - mild, moderate and severe - and this approach is being used on an increasing number of farms."
The improvements described following the use of a systemic NSAID include better clinical outcomes (recovery), improved bacteriological recovery, lower somatic cell count, improved fertility, reduced size of udder, reduced pain signs, improved physiological parameters (rectal temperature, rumen contractions and respiratory rate) and improved milk appearance.
INTRAMAMMARY ANTIBIOTIC THERAPY
• Most cases of clinical mastitis are caused by bacterial infection in the udder, therefore prompt treatment with an appropriate antibiotic is recommended.
There are currently eight different intramammary antibiotics marketed in GB for lactating cows.
Dr Roberts says: "These vary in terms of dosing interval, treatment duration and milk withdrawal.
"Most importantly, they vary in terms of active ingredient and whether the product provides broad spectrum or narrow spectrum cover against the target bacteria.
"Your vet will be able to advise you which to use and when, based on information such as mastitis infection rate and pattern, bacteriology and through close monitoring of the recurrence and cure rates.
"Where possible, a narrow spectrum treatment should be chosen to ensure antibiotics are used responsibly."
• Talk to your vet about optimising your mastitis treatment protocols to maximise cure rates for mastitis on-farm.
Top tips
• Detect and treat cases promptly
• Use a NSAID NFollow the appropriate antibiotic treatment course
• Monitor cure rates on your farm
• Review treatment protocols regularly with your vet