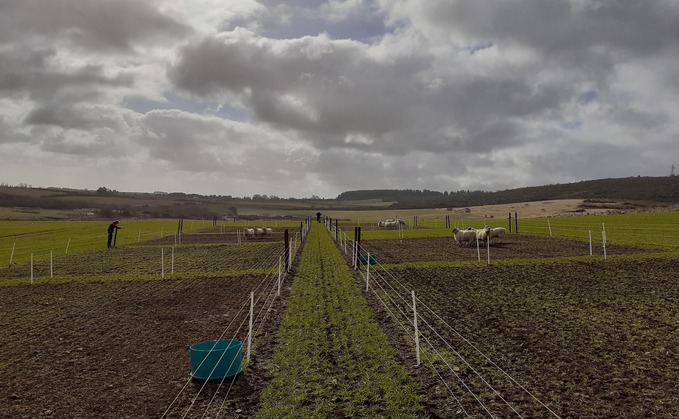 As part of an EU project called MIXED, researchers at SRUC are undertaking trials to determine the impact that grazing sheep on winter cereals has on crop performance and soil health.
The overall aim of the work, which is taking place at a site near Aberdeen, is to assess how crop establishment timing, grazing timing, intensity and stocking rate impacts on the performance of different winter cereals. The potential for economic and environmental benefits associated with this practice is also being researched. Dr Robin Walker, SRUC researcher and lecturer, said results to date suggest that winter wheat, winter barley and winter oats can be grazed fairly heavily without any clear negative impacts on crop yield and quality or soil factors. The farmer-led initiative was spurred on by challenges with winter forage availability following adverse weather in north east Scotland.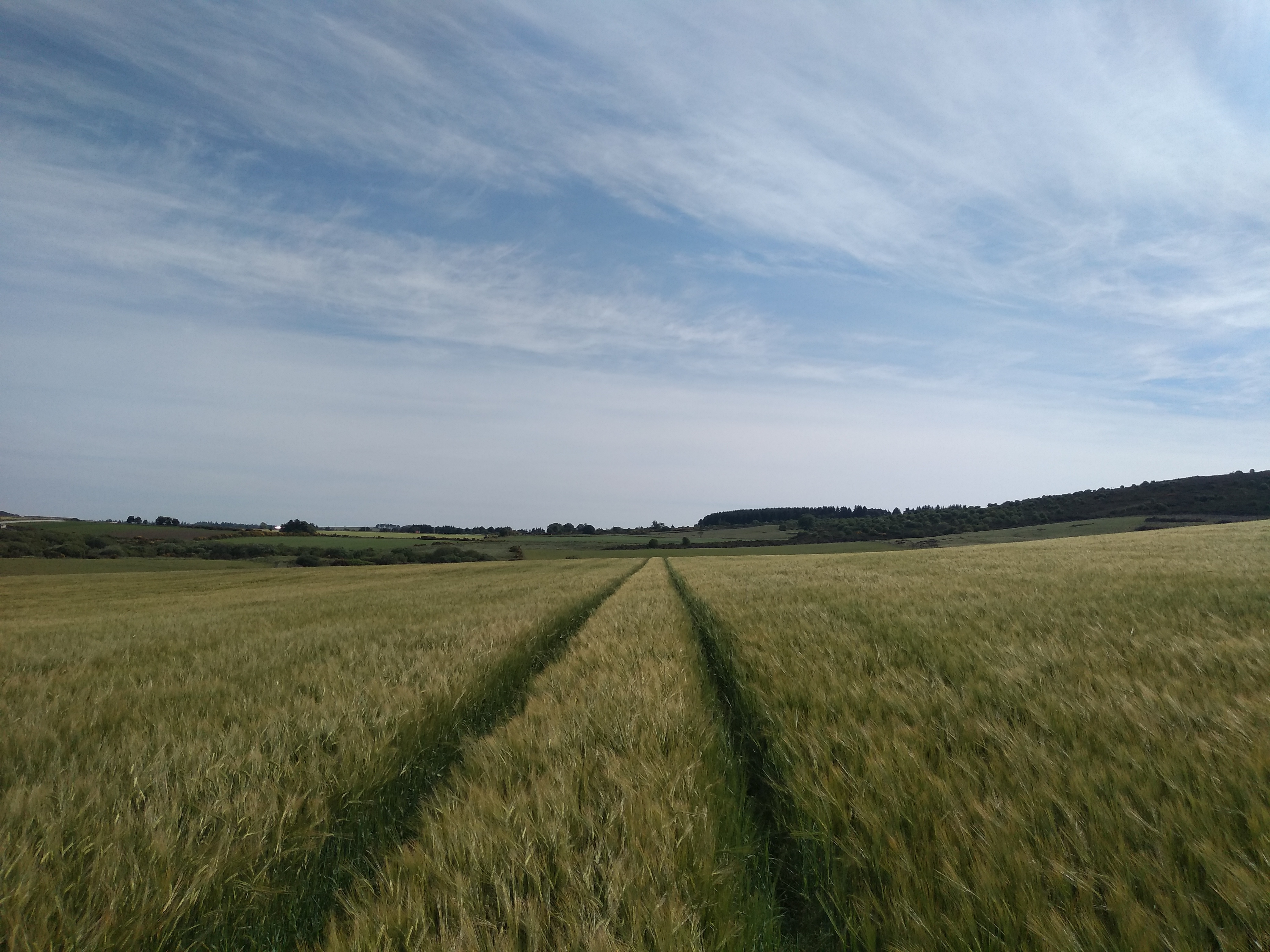 The research team took regular assessments of fresh and dry crop biomass every three to four weeks from November to April. This enabled them to present farmers participating in the study with a scorecard, which indicated what the crop DM would be at different stages, as well as undertaking lab analysis of the feed quality.
Trials
Speaking at an Association of Applied Biologist's Conference, which focused on regenerative agriculture, Dr Walker said: "In both trials from 2020-21 and 2021-22, the protein and D values were very good and we were happy with the metabolisable energy. Some colleagues deemed it 'rocket fuel'." (See table 1 below).
Table 1
Source: SRUC
In both years of trials, sheep were introduced to small, half tramline-wide plots in early to mid-March. These were divided into four sections - ungrazed, grazed for one day, grazed for two days or grazed for three days.
"Grazing was short but intense," said Dr Walker. "On day three we had a bit of an 'oof' moment [where crops appeared overgrazed], but later on you could not tell that the brown earth had happened."
When results were assessed, there was very little difference between the four treatments.
"We thought there might be an influence on tillering but did not really find that, and there was certainly nothing consistent."
Disease
Similarly, no difference was seen with disease, although this could have been because the field agronomy remained as the farm standard across all plots and received a fungicide program.
"Overall we saw no clear difference in weed pressure, development date, plant height or grains per head either. At harvest, we took some simple soil health measures using VESS, such as worm count, but no clear influence was seen between plots. We are still processing root biomass data, but there was nothing obviously different in plots."
Most importantly, there was also no statistical difference between grain or straw yields in plots grazed for different periods within either season.
"This was a big surprise given the visual difference at the time of grazing - it basically looked like bare ground but came back really strong."
In 2021, winter barley yields averaged 8.3 tonnes per hectare and 2.12t/ha straw. In 2022, the following crop of winter wheat in the same field averaged 8.53t/ha.
On-farm success
A number of farmers are also taking part in the study on their own farms, and all have had success; one farmer grazing almost 250 hectares of cereals.
Dr Walker said: "So far there is no clear difference in terms of tillering, weed pressure or key developmental data. In the fields that were assessed earlier this year, there seemed to be a slight disease reduction in the grazed area of fields, but they had not had much in the way of fungicides at that point. In some data collected last year from farms we saw a slight tendency for grains per head to increase from grazing.
"Farmers in the group either went for mob grazing or grazing large plots with more sheep more extensively for two to six weeks at a time so they did not have to move fencing all the time. Some farmers sowed very early so they could graze pre-Christmas, while others sowed at more typical times in October and grazed into March - all of these seemed to work equally well and this season there was potential to 'check' forward crops due to the mild winter.
"There is a risk of going in too late when the plant starts to extend. However, winter cereals appeared to be pretty resilient at being grazed, going from brown patches with not much green to coming back to a very good crop."
Some growers have built strong relationships with graziers and have financial arrangements in place due to the very good feed profile of the crops (see table 2 below), said Dr Walker.
"However, trust is a big factor in making sure sheep come off the crop in good time."
Table 2
Source: SRUC