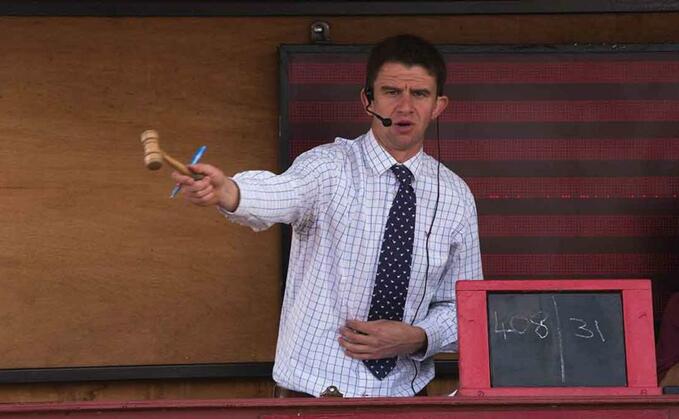 Russell Steer on latest sheep trade.
As this unprecedented year marches on through August, every day strengthens the confidence held within the sheep sector and rightly so.

The sector has seen the seasonal pressures applied to the prime lamb trade through the summer flush and rallied each time, undoubtedly due to the livestock marketing system and is a healthy 25-30p in front of last year (which was well ahead of other years).

This increase, coupled with abundant grass growth pretty much nationwide, has resulted in a much stronger demand in store lambs and will inevitably mean more lambs are marketed sooner than other years.

Having held our two biggest breeding sheep sales of the 2021 calendar, I can also confirm that producers have been willing to pass on some of this extra money when purchasing replacements, our July fair saw 2,500 Suffolk cross Mule shearlings average £195, up some £50 on the year, while a similar number of Mule shearlings at our August sale last week were £35 better on the year at £177.
Remarkable

The most remarkable statistic from the two sales is that overall just over 10,000 breeders were sold to average within a few pence of £170.

Older ewes looking a phenomenal trade, helped overridingly by the remarkable cull ewe trade.

Cull sheep on Monday averaged £94, up £33 on the year, which has created a shortage of older breeders and lifted their values too.

With the strength of this trade few will be put back for grazing, helping to maintain a bullish trade through the autumn/winter so it continues.

Ewe lamb sales are just around the corner and although higher prices are inevitable and rightly so, let us hope there is a margin between the bottom end lambs and the prime hogg trade in 2022. Time will tell.

The only thing that is certain is that the livestock market will be the heart of the pricing structure and it is all down to supply and demand.
Russell Steer
Russell Steer is director at Kivells. Call 01392 251 261, or email [email protected]