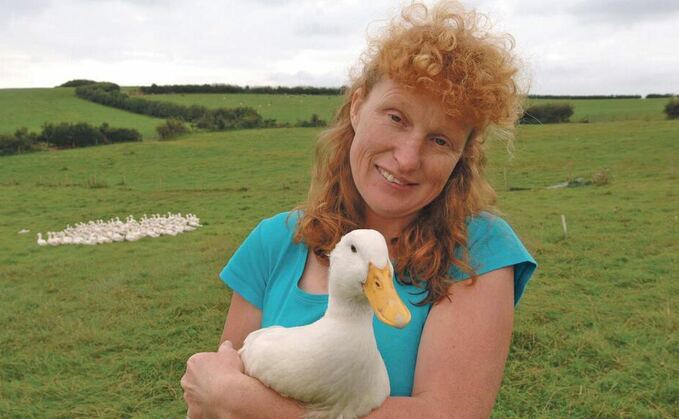 This year is a big one in the Amiss household, with one graduation, one first-year exam results, one A-levels and two GCSE results.
So far all is going well and we have a fully qualified farmer back home.
Being obsessed with having my own farm since I was very young, I have thought a lot about being a new entrant and it's refreshing to see much more encouragement to recruit young people from more diverse backgrounds and, yes, even women.
No longer is it unusual to see a young woman driving a tractor or making decisions and I feel proud we have been part of that change in farming.
We have, I think, taken a traditional route, with some education, starting at the bottom, saving hard and starting small. We've been innovative, taken risks and made many mistakes.
It has been tough but tremendous fun and we still have so many plans and ambitions. Not quite being the average age of farmers but near enough, you can imagine how grumpy I've been about the narrative that older farmers lack innovation, are stuck in their ways and need to move over to let the bright young things take centre stage.
A retirement scheme may be a godsend to some who are already planning to leave the industry, but I can't see it solving many problems with recruitment in agriculture or bringing much innovation and change.
Farming is tough and it is no good pretending otherwise. Counselling or mindfulness will not overcome the huge problems we face, sometimes daily, and the relentless responsibility which comes with caring for livestock and land.
As a new entrant there often isn't anyone to share the problems with, so it is great to see there is more willingness to help with mentoring schemes and online support. But at the end of the day we do have to realise that some people are not going to make it as farmers and that's okay.
We still need top class stockpeople, tractor drivers who understand the technology and people who are brilliant at using their practical skills to achieve high quality food.
Not coming from a farm has meant we could take risks and be fairly foolhardy at times, but just imagine how successful we could have been if our enthusiasm had some guidance and support from an older generation.
Sometimes I cringe to think of the crazy things we have done. If we had only had someone to suggest a different way.
So my advice for all the graduates of 2021 who have worked so hard in quite an extraordinary year is to go for it. Farming is the best, most exciting career you can ever have, but listen hard to the old boys (and girls) and learn from their mistakes.
For us we're learning how to give the next generation the chance to develop their ideas and give them space to take the business forward. No longer a new entrant but a multi-generational farm, I can imagine there will be lots of arguments, but the future is looking so exciting, far too exciting to take Defra's retirement subsidy.