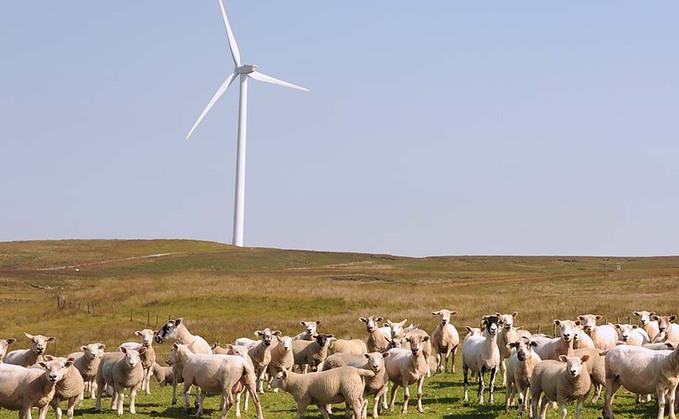 Renewable energy developers are actively preparing for a potential change in planning policy which would ease the path for more on-shore wind projects to get the green light.
The constraints of the National Planning Policy Framework have made landowners' applications for turbines almost impossible to pass for nearly a decade.
General election
But if there is a change in government at the next general election - due to take place within 14 months - a fresh outlook on the viability of these projects is expected.
Shadow Energy Secretary Ed Miliband confirmed last month that he would double onshore wind if Labour came to power.
As a result, renewable energy developers were looking for suitable sites again, and this is leading to more farmers being offered exclusivity agreements, according to national property consultancy Carter Jonas.
See also: Defra criticised for delays over Tenant Farming Commissioner
Carter Jonas surveyor Alex Ireton said: "An exclusivity agreement is essentially a restriction on the landowner at the beginning of the process while the developer puts their money down and makes a commitment to explore the grid.
"For a set period of time, and in exchange for the developer investing their resources in exploring the grid, the landowner will not enter into discussions or negotiations on renewable energy development with any other developer."
Mr Ireton advises landowners approached by renewable energy developers to pay attention to the detail of an agreement.
"Landowners should be comfortable with the duration of the agreement and receive a fair payment in return for signing," he said.
Wind farms
"The developer is effectively cutting out the competition while they explore the possibility of a project being brought forward, so there is a value to that. I have seen fees as low as £500 and as high as £10,000 paid to landowners."
The scope of the agreement should also be closely scrutinised, Mr Ireton added, with some developers wanting to include more than just renewable energy or want to have the scope of exclusivity over all the land.
See also: Defra job must be given the respect it deserves
"Some developers may want to include more than just renewable energy or have the scope
Before selecting a developer and signing an agreement, Mr Ireton advised due diligence and seeking expert advice.
He said farmers should check if the developer has the ability to deliver, if they had high-level understanding of the offer and whether it was in line with the market.
"You should also insist on a commitment to investigating the grid and a termination provision if that does not happen. Be aware of what you are prepared to sign off on."