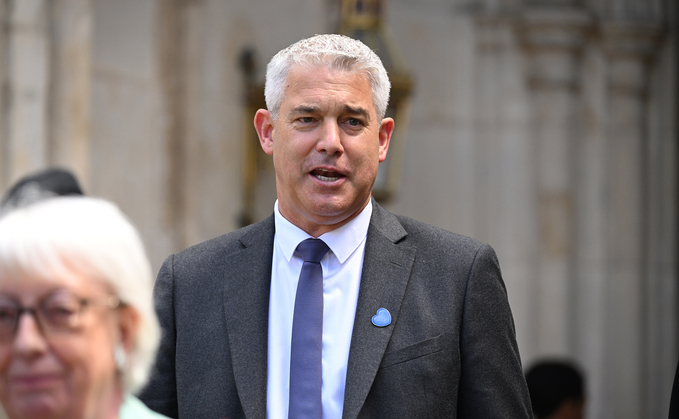 Rishi Sunak's Cabinet reshuffle dominated national news headlines this week, with ex-Prime Minister David Cameron's shock return to Government taking the heat away from Suella Braverman's sacking.
Lord Cameron's appointment as Foreign Secretary was the focus for the mainstream news outlets, while the Farmers Guardian team looked to focus on the changes at Defra and, after being tipped off that Therese Coffey was resigning from the Cabinet, turned our attentions to who would become the department's 10th boss in 10 years.
READ ALSO: New Defra secretary Steve Barclay pledges to back farming
Insert Steve Barclay, who moves to Defra from the Department of Health and Social Care. Commentators labelled the move a demotion, but why is it seen as such? It speaks volumes about where we, as a nation, place food, farming and the environment on our list of priorities.
Of course, looking after the country's health and the NHS is a critical job. But so is food security. And it is a topic that has been pushed up the agenda since the beginning of the Ukraine war, as food prices soared and shortages were seen on supermarket shelves.
Climate change is widely recognised as one of, if not the biggest, issues of the day and agriculture holds many of the solutions. So it seems a strange contradiction that the role which covers keeping the country fed, keeping farmers in business and dealing with environmental issues, is not seen as a critical role at the centre of Government.
READ ALSO: What do farmers think of Steve Barclay? Industry questions 'demotion' of new Defra Secretary
Perhaps the view goes back to our time in the EU, when many decisions regarding the sector were made at European level, rather than in Westminster. But post-Brexit, the Defra job needs to be seen as one of the biggest and certainly most important to the country. We have also seen a fast-revolving door over the past few years at Defra.
There have now been 10 Secretary of States since the Conservatives first came into power in 2010.
And, unless there is a major swing in the polls, it looks like Steve Barclay's tenure will also be measured in months, not years. The sector is in desperate need of a long-term plan but has to rely on short-term politicians to deliver.
Let us hope Mr Barclay sees the value in the role that political commentators, and other members of the Government, seemingly do not.