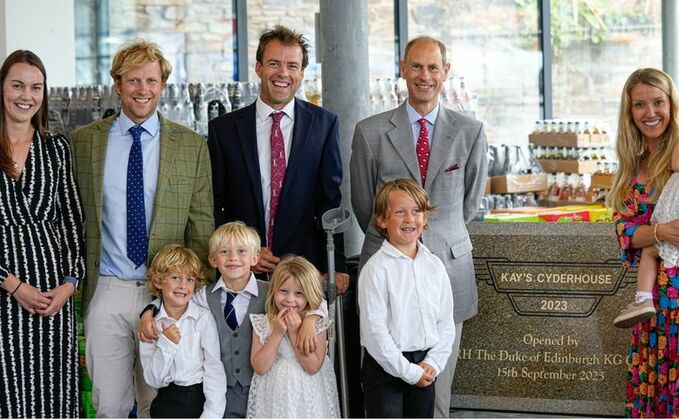 The Duke of Edinburgh has visited a Cornish cider farm and distillery to officially open a new apple pressing facility.
Prince Edward, the youngest child of Queen Elizabeth II and Prince Philip, opened Kay's Cyderhouse at Healey's Cornish Cyder Farm in Perranporth, Cornwall, on Friday (September 15).
On Friday, The Duke of Edinburgh visited Cornwall, where he...

🤝 met children, young people and families supported by @TrelyaCornwall;

🎭 enjoyed a specially-commissioned performance at @HallForCornwall;

🍎 officially opened Kay's Cyderhouse at @HealeysCyder Farm.

— The Royal Family (@RoyalFamily) September 18, 2023
Healey's Cornish Cyder Farm - known for producing the alcoholic beverage Rattler Cyder - said the new space would include the introduction of new apple bays, an innovative water transportation system, and an additional apple press which would 'double its processing capacity and improve the quality of its apple juice'.
The Duke of Edinburgh was also taken on a tour of the farm - including three of its 52 tonne bays pressing one million apples - to see the new facility in action.
Healey's Cornish Cyder Farm said the new process would involve filtered rainwater, less bruising and damage to the apples, which would result in less carbon being released into the atmosphere, in its commitment for a 'greener future'.
See also: Prince William launches new mental health strategy to support farmers on Duchy of Cornwall estate