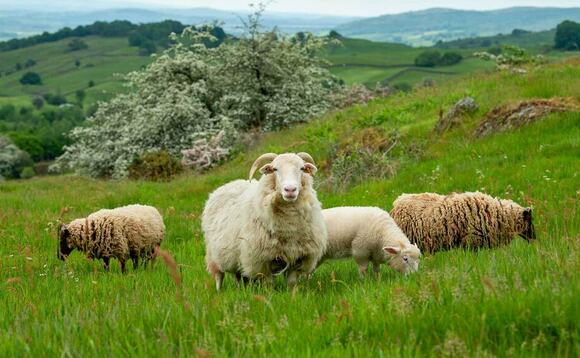 More farmers are matching their livestock choices to their type of land and reaping the benefits financially and environmentally.
Farmers first and foremost are often tasked with leaving the land in a better state than they found it, while producing food sustainably for a growing population.
Choosing the native breed that suits the farm has helped many farmers and smallholders create a commercially attractive and environmentally sustainable proposition, both on a small scale and in much larger operations, says Rare Breeds Survival Trust Chief Executive Christopher Price.
Native
The UK has a great variation of fantastic native breeds, each with its own characteristics and assets, with each breed having adapted over centuries to its typical environment. Some are naturally well suited to the UKs coastal smallholdings while other breeds assets come to the fore on our hillsides.
He says: Choosing the right native breed should take into account a range of considerations in addition to the breeds performance on the type of land and in the local geography.
The right choice is also dependent on the farmers circumstances, priorities and aspirations. It relates to marketing intentions, the level of human input required, the ease of access to full-service abattoirs and willingness to invest in new infrastructure.
Some native breeds need very little by way of day-to-day human interventions or veterinary care and can live happily outdoors all year round on the right type of land and in the right environment.
Others
Others need housing and more daily input.
The UKs rare livestock breeds have long been a popular choice for smallholdings but increasingly we are seeing land managers on large holdings wanting to keep native livestock and equines, whether as part of a diversified farm business, an ecological restoration project or a move towards wilder farming.
Our consultancy service launched last year to provide advice on choosing the right native breed and the right use and management of that breed to help achieve ecological and commercial goals based on the features unique to the site and the vision for its future.
Share farming's message

The #FarmingCAN campaign aims to connect farming with consumers and there is no better time to help share farmings message. You can help spread the word by sharing content across social media using the hashtag #FarmingCAN and following the dedicated social media platforms on Instagram, Facebook and Twitter.
24 Hours in Farming is also on its way. As #FarmingCANs flagship campaign, help us show the world what British farmers do 24 hours a day, 365 days a year.
For more, go to FGInsight.com/FarmingCAN