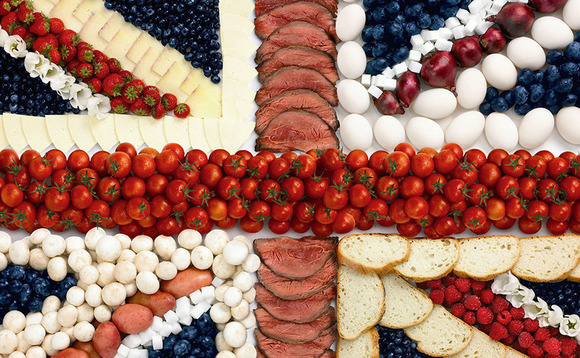 "It is now clear that it is simply not credible for the government to continue to just pay lip service to this issue, when there is such public support for action," Ms Batters added.
"They must now give guarantees to the British people that they have listened to their concerns and will make firm commitments to address them."
"Trade policy is complicated, but what the public are telling us is quite simple. They care deeply about their food, where it comes from and how it is produced."
Celebrities
Celebrities have been quick to support the campaign, with chef and campaigner Jamie Oliver writing an open letter to the Prime Minister printed in the Mail on Sunday and TV presenter Jimmy Doherty writing an opinion piece in the Daily Mail on the subject.
While Farming Minister Victoria Prentis has rejected the NFU's call for a Trade Commission to explore ways to protect food production standards in UK trade policy, Ms Batters confirmed the NFU would continue to lobby Government for one.
Support
Ms Batters told Farmers Guardian: "Plenty of people within Government support the idea of a Trade Commission and we are working with Lord Don Curry to push for one to be established. I intend to keep going and make it happen.
"If we do not, then it is a real moral compass test of the House of Commons, and a pathway that has no genuine commitment to their original manifesto."
She added these are decisions that will 'leave a legacy for decades and generations to come' and warned we should not throw away access to 'safe, traceable, affordable and nutritious food produced to the highest standards' in pursuit of free trade.
Readers can sign up to the NFU's petition here