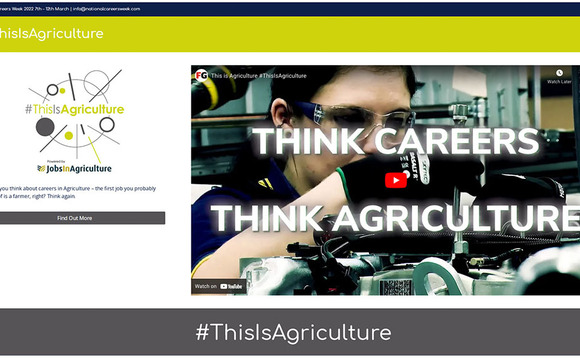 #ThisIsAgriculture has become a key sponsor of National Careers Week and beyond to showcase the diverse opportunities available to students aged 11-18 year old, from non farming backgrounds across the UK.
The #ThisIsAgriculture campaign, launched by Farmers Guardian and supported by 15 industry businesses including Jobs In Agriculture, is featuring in the virtual careers fair throughout the week, which last year welcomed 500,000 users into the arena alone.
For the first time since its inception 11 years ago, agriculture is being represented as a rewarding and exciting career and now stands firmly aligned against the likes of the BBC, NHS, Careers at Sea and BAE to name but a few.
Logos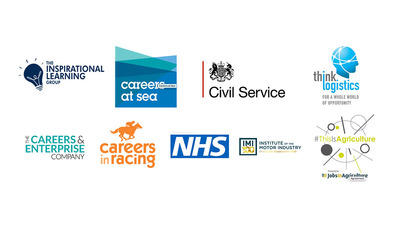 Opportunity
Beyond this week, #ThisIsAgriculture will also be promoted over the next 12 weeks on the main NCW website which is used by teachers, career advisors and key academic career advisors as a valued and trusted learning resource.
Activity will include featuring in their monthly e-zine, promotion via their digital television and social media channels and a series of bespoke videos showcasing young individuals already successfully progressing their agricultural career.
Nick Newman, chief executive of NCW, said the need to promote careers in agriculture to students and teachers from non farming backgrounds has been long awaited.
He said: "Careers information has been really lacking for agriculture and the land based sector within Education at National Careers Week over the last 10 years.
"Working with the 'ThisIsAgriculture and Jobs in Agriculture team we can start to change this and ensure young people in school get a more accurate insight of the careers opportunities that exist in the sector "
National Careers Week
Runs between March 7 to 12, 2022
The event has been running annually for 11 years
Created by Careers Education, Information, Advice and Guidance (CEIAG) which is a network of programmes across educational institutions in the UK
Aims to to help young people build confidence and make informed decisions about next steps and early career choices
Education providers are encouraged to bring together students, local employers and advisers
through careers events and activities
For more information on NCW visit www.nationalcareersweek.com