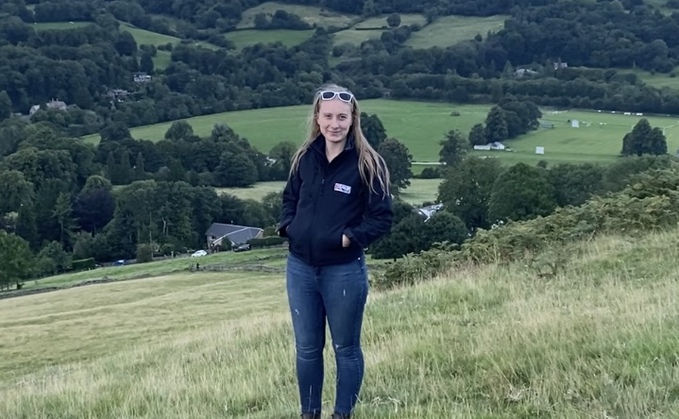 I was lucky enough to have been born into agriculture on my family farm in the picturesque surroundings of Derbyshire.
Currently, we run 450 Swaledale and North Country Mule ewes, alongside 100 homebred ewe lambs, which are Suffolk Mules and Swaledales.
I really admire the prolificacy and robustness of the Blue faced Leicester breed as well.
In my opinion, it plays an integral role in the stratified sheep pyramid of the UK lamb industry.
I am now proud to own a flock of 10 pure bred ewes, which we now breed our replacements tups from.
Breeding our own replacements is a major benefit to us as we know the breeding lines and it reduces the risk of bringing in a disease into the flock.
Growing up on a farm can be challenging, but I have loved my upbringing.
Having a full understanding of farm to fork has really spurred me into furthering my development and expanding my knowledge of British agriculture beyond our Derbyshire sheep farm.
It is why I am a student at Harper Adams University studying agriculture. I feel it was the best choice I have made and has prepared me for the future in the agricultural industry.
A major gain for me was to be able to relate the animal production science module back home and have a better understanding of the biology of an animal.
This has helped us make more informed decisions with vaccinations, treatment of disease and general management of the breeding and finishing stock.
I am now on a placement to further my development at GLW Feeds.
The business is family-owned and based in Shepshed in Leicestershire.
This opportunity has provided me with a chance to experience other livestock systems within the UK industry, as well as seeing the implications of grain prices, world events and animal disease epidemics on farmers.
I personally think the biggest challenge young farmers face is mental health, having lost multiple friends to this over the years.
It is a cause which is really important to my family and is very close to my heart.
The agricultural industry is tough, and the long unsociable hours emphasises this even more.
But events such as Len's Light shows we can pull together in these tough times, spreading awareness about the parts we can all play to help those struggling with mental health and remove any stigma attached to these conversations.
As someone who is positive and excited about beginning her career in farming, I hope the future for the agricultural industry will remain bright and will continue to move towards a more sustainable, efficient and respected practice where people value our very unique, but challenging industry.
Something I really want to encourage is for younger generations to get involved within the industry to continue to advance practices within it which will improve this fantastic way of life for all involved.