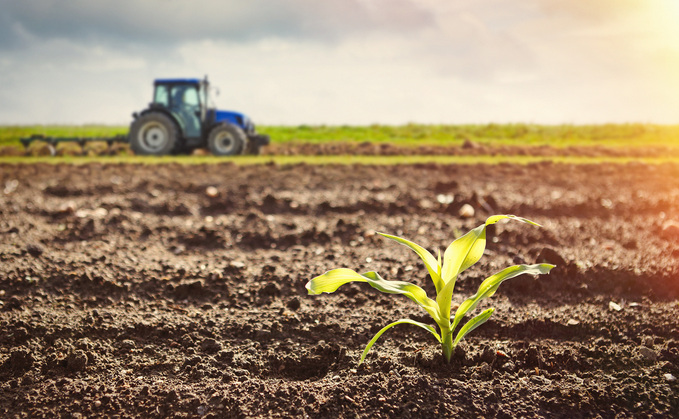 Reports says body similar to Climate Change Committee should be established to address key failings
Industry supply association Agricultural Industries Confederation (AIC) has called for the establishment of an Independent Committee to boost sustainable food security and agri-food productivity.
Published today (November 15), the independently authored report, Powering Productivity for Sustainable UK Food Security, called for a statutory body - similar to the Climate Change Committee - to be set up to address key failings across food production.
The study proposes that such a group could advise the UK and devolved governments on the drivers of food security and report to Parliament on progress made in enhancing the productivity and resilience of the UK's entire agri-food supply chain - from pre-farm suppliers, farmers and growers, through to processors, manufacturers, food service and retailers.
Robert Sheasby, AIC's chief executive, said the recent and 'unprecedented supply chain shocks' had exposed the fragility of the UK's food supply and its 'deeply concerning lack of security' and added: "There is an open and serious question as to where our nation will find itself in the next 20 years if we fail to act now.
See also: Government urged to act on food security
"Productivity in the agri-food industry is complicated and no one policy or innovation drives its progression. It is the sheer breadth and complexity laid out by this report which has led AIC to call for the establishment of an independent UK Food Security Committee."
The report, which was commissioned by AIC, was unveiled at its annual conference this week and is authored by Dr Marcus Bellet-Travers of Anglia Ruskin University.
Reacting to AIC's call for an independent UK Food Security Committee, the Farming Minister Mark Spencer said: "It looks to be a thorough and impressive report, covering all important themes in detail, such as improving productivity and enhancing the environment. We look forward to reading it in more detail."
TFA chief executive George Dunn welcomed the call and said: "It is about time we paid more than lip service to the delivery of our nation's food security.
"Although the Government has a legislative requirement to ensure it is encouraging the production of food in the development of its schemes and policies, there is very little if any architecture which truly holds the Government to account in delivering this."
"Unlike the legal targets that exist for environmental outcomes, there is nothing equivalent targeting food security. A legally established UK Food Security Committee would give food security the prominence it deserves as part of delivering a healthy and resilient nation."