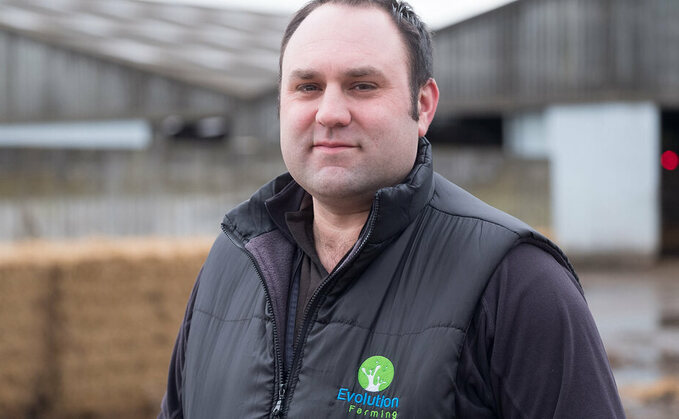 The news of the sudden passing of dairy industry analyst Ian Potter was certainly a shock.
As a kid my first memory of going to a farmers meeting with my dad, put on by the then Midland Bank, was Ian speaking. He was always highly controversial and always seriously good value, often not what you wanted to hear but you listened and learnt.
His weekly milk industry bulletin and latterly the version on Facebook was essential reading whether milk
prices were rising or falling. I hope someone else will pick up where Ian left off.
Back in 2018 when we had our toughest day, Ian on hearing about it rang me and offered his advice. Several of the actions he advised were taken and helped with immediate effect, and were also instrumental in getting the compensation we deserved several months later. Cheers Ian and sleep well.
Spring 2023 will be remembered for its dry February. This was extremely helpful during calving, as it helps reduce the winter routine and meant we could get through with a less than ideal amount of silage on farm.
It is definitely all hands on deck at this time of year but hopefully we will be over the peak workload by the time you read this article. However, as Im sat here we have just had six inches of snow, so we will see how that goes.
Budget
Back in January we looked at this years budget and made a worse case scenario prediction of a 11.6ppl milk price drop over the first six months of the year. Sadly our version of crystal ball gazing is now 0.9 ppl behind the actual so fingers crossed the rate of drop slows down as we go through the rest of spring.
Feed does not appear to be getting any cheaper for 2023. However fertiliser and diesel are currently cheaper,
and this will help offset some of the milk price drop.
The organic milk market is certainly in a strange place. At farm level we only receive a premium 4ppl, however our bought in feed costs are about twice as much as conventional.
For our landowner on that side of our business being organic is a must; and this would not be uncommon among those involved in the sector, so solutions need to be found.
The second strange thing about organic is the fact that organic cereals ex-farm, are again about half the price of cow cake. The upshot is a feeder wagon purchase for each of the organic dairy farms and start feeding rolled barley, oats and peas where ever possible.
Margins
While margins on organic arable are not healthy, the opportunity to blend down the average price of bought in meal by £200 per tonne is relatively exciting.
The new minimum wage hasnt really been spoken about compared to other rising costs. However, it will have a serious impact on labour costs on farm going forward.
The point really is that someone having never worked on a farm before will, with a 55-hour working week, be on a salary of £27,200 (without accommodation included). When this is taken in isolation you would think fair enough; that person, if the only person in their household that brings in a wage, will need all of that to pay rent, bills etc or to justify childcare if a single parent to enable them to come to work.
The issue then comes that if on day one you can earn £27,200 a year salary what would you expect to earn with five years experience under your belt or the responsibility of being the manager of the unit?
We historically have spent about 6ppl on wages including some council tax so this must now add at least one pence onto the labour costs?
The other reality is of course that we need new people in the industry and furthermore we need to look after the ones we already have. I have learnt a number of things over the ups and downs of dairy farming in the last ten or so years, and cutting your labour bill as milk price drops is not the answer.
Tom Rawson, who lives in West Yorkshire, is a director of Evolution Farming, a business with a team of 55 staff. They manage about 3,300 cows across nine units, two of which are organic and one which is in organic conversion, located in seven different counties in the North West, Midlands and eastern regions of England.