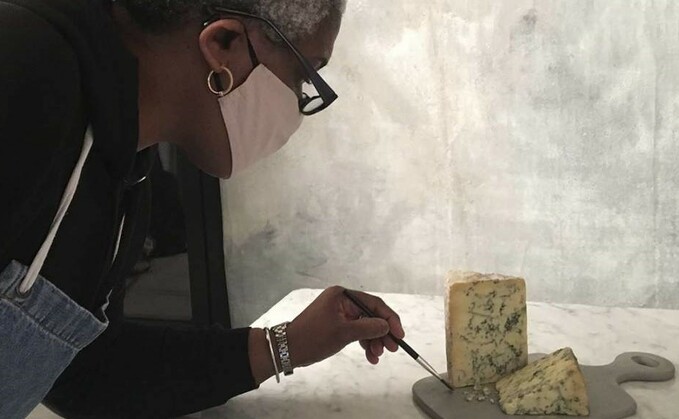 As AHDB's £1.5 million Eat Balanced campaign launched this week, Olivia Midgley looks at what makes engaging promotional content and finds out how its success will be measured.
Hitting television screens, social media platforms, national newspapers and supermarket aisles this week, AHDB's Eat Balanced campaign officially launched as part of the levy board's five-year mission to promote the health benefits and sustainability of red meat and dairy.

These targeted bursts of marketing activity, running until the end of March, are the culmination of 18 months of research and planning by the AHDB team, with various testing methods employed to ensure the messaging gets the most traction with consumers.

Ultimately, it aims to make attitudinal change among the 'waverer' category of consumers, identified as those most likely to be reducing their consumption of red meat and dairy.

To enable this to be measured, in-depth pre- and post-evaluation of the campaign is key.

Liam Byrne, head of marketing, pork, beef and lamb, says: "Being pragmatic, we are not going to fundamentally change attitudes in 12 weeks.

It takes time and effort to change someone's attitudes to something.

"However, after the first four weeks, we will start to get some understanding of which channels and creatives are working hardest to make a difference." As reported in part one of this series, Eat Balanced highlights British-produced red meat and dairy as a source of vitamin B12 and protein, alongside its environmental and animal welfare credentials.

Consumer-focused marketing consists of in-store supermarket signposting and promotions and television advertising running for two weeks in January, Video On Demand through catch-up television services, advertising on social media platforms and whole-page takeovers in national newspapers and online media platforms.

Mr Byrne adds: "We will use our pre-evaluation findings as a baseline and then review at the end of January to see what has changed.

"It will allow us to gauge interest in the creatives, people's propensity to purchase red meat or dairy after seeing them and likelihood of purchasing alternatives to dairy.

Identifying the gap "This will be combined with evaluation of groups which have not seen the creatives to help us build a picture of how the campaign has landed and show us where we need to improve."
Detailed consumer-focused research
Before embarking on the campaign, AHDB ran detailed consumer focus group work to ensure it was investing in the right promotional channels.

An independent team of market research specialists was commissioned to carry out quantitative research based on 20 per cent of the population who are trying to reduce beef, lamb, pork or dairy from their diet.

After surveying thousands of UK households, the firm produced a core sample of 1,000 consumers.

Data from this sample was then used to help shape the campaign and any changes to their shopping behaviour will be tracked and measured over the course of it.

The focus group was surveyed at the start of December, before attitudes to healthy eating shift in the run-up to Christmas.

Mr Byrne says: "There is no silver bullet to changing attitudes.

This campaign is more like a graphic equaliser, so you need a range of different messages.

"Ours is health, but we also have sustainability and food standards in there.

You also need to speak to a number of different people across a range of different channels.

"You are talking to a cut of the population and they will consume media in different ways at different times of day. We need to get to all of them."
Balancing marketing with a strict regulatory environment
As health and nutrition claims are some of the most tightly regulated sectors in the UK, AHDB has taken great care to ensure Eat Balanced meets the relevant guidelines.

Mr Byrne says one of the biggest challenges marketeers faced was to deliver messages which were warm, colourful and engaging for consumers, but which also followed the rules.

"Coming up with creative ideas which manage to do both and which are supported with the right evidence, takes time and effort, but when we know we have something which works all round and which will deliver for our farmers and growers, that's part of the job satisfaction."
Developing advertising which draws consumers in
HOW products and recipe ideas look, how easy they are to cook, nutritional content and affordability are all major factors AHDB considered when planning its approach.

For home economist and food stylist Denise Spencer-Walker, the levy board's food communications manager, it is a finely balanced task.

Trends She says: "The brief was to create recipes which featured red meat and dairy, developed in line with the EatWell NHS guidelines and making sure everything was the right portion size, was easy to cook and affordable, using readily available ingredients, while also in line with the trends of flavours people like to eat.

"Critically, for a television commercial, the food has to look as pristine as possible and look delicious on screen.

"This means perfectly cooked medium rare steaks, lamb which is lean and pork which looks juicy." To ensure food looks 'fresh out of the oven' when film crews are rolling, Ms Spencer-Walker and her team use various props, such as smoke machines and tools including blow torches, tweezers and paint brushes, to make sure the aesthetics are perfect.

"It is sometimes quite difficult when you are filming, as food has a lifecycle so can only look good for a certain amount of time and meat can be tricky to get absolutely right.

If you hang around for too long you need to cook it again.

We cooked a lot of meat on set." A team of 18 filmed the television advert in one day, overseen by a Covid-19 martial, who checked social distancing rules were being adhered to.

The recipes:
Open steak sandwich using minute or thinly cut sirloin steak lightly dusted in ground paprika, served on granary bread with a mayonnaise topping and caramelised onion and tomatoes, topped with watercress and served with a glass of milk
Mexican rice using pork tenderloin and grated cheese
Lamb tray bake using lamb cutlets baked with new potatoes, red onions, peppers, Ras el hanout spice mix and drizzled with fat-free natural yoghurt
Working with retailers to give shoppers a final nudge at the point of sale
With 64 per cent of shoppers walking into a supermarket with a flexible plan or no plan of what to buy at all when it comes to doing their food shop, promotion at the point of sale is a vital part of the Eat Balanced campaign strategy.

A variety of promotion, including advertorials in supermarket magazines, banner adverts on their online retail platforms, plus signage in-store, has been rolled out across the eight major chains.

AHDB senior national account manager Carrie McDermid says: "Retail promotion is giving a final nudge at the point of purchase when consumers are in the mindset of selecting their dinner for that evening or week.

"From a return on investment perspective, point of sale always delivers a really good return and we often see double digit growth of product promoted online.

"A point of sale fixture in store can drive an increase of between 5 and 10 per cent on selected lines." Ms McDermid says retailers have been keen to collaborate with AHDB, adding: "They understand the pivotal role red meat and dairy play in the consumer shopping basket and they want to offer consumers the most healthy and sustainable meat and dairy they can at a good price."
With all retailers taking a forensic look at their supply chains to assess how they can reach net zero carbon emissions, she says the environmental credentials of British, Red Tractor assured produce are a selling point.

Benchmarking She says: "We are looking at how we can work more closely together, using tools such as benchmarking to help farmers as retailers seek more sustainable supply chains.

"Some want to be even more transparent with their consumers about what they are doing with their farming suppliers to produce more sustainable products."
Ms McDermid says while consumers can be put off by the union jack, they associate the Red Tractor logo with 'British' and the high specification of standards and traceability which underpin it.