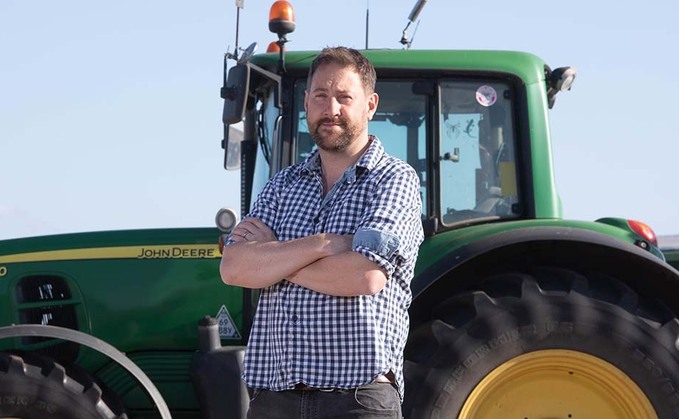 Farmers capture carbon for a living. We must be part of the solution to climate change. What's more, as well as saving the planet, we might be able to earn a few quid in the process. But a frenzy of opportunistic corporate 'greenwashing' is putting all that at risk.
As the UK prepares to host the crucial global climate summit, COP26, in November, the policy debate is hotting up faster than global temperatures. In April, the UK Government committed to slash our own carbon emissions 78 per cent by 2035, only 15 years away.
Such ambitions can only possibly be delivered by putting a higher price on carbon; making it worth more to capture and keep it than to let it float away.
At today's price of around £35 per tonne, that won't happen. Basic calculations show only a value of £100/t or more will kickstart the changes necessary to prevent catastrophic climate breakdown.
Farmers are sitting on a golden opportunity, but we only get one shot. This is because taking carbon out of the air isn't enough. It needs to be kept out of the atmosphere, forever. Or, at least, until the next ice age looms.
Even mature trees only lock it away until they burn or decay - between 25 and 200 years. So planting new trees is dandy, but these new forests will have to be maintained for millennia.
Likewise, if you worked hard to increase your soil carbon a few percent, that's actually the easy part. The tricky bit will be keeping it there for the next 10 or 20 generations. Bear in mind that it only takes one pass of the plough to undo decades of improvements.
So while farming can help fix the climate, each farm will only have a fixed capacity to do so and we will only get to sell these carbon offsets once. It makes sense to wait until a rising carbon price offers fair and substantial rewards. That means not yet. Sit tight.
Opportunities
Farmers know from bitter experience that, at the bottom of the supply chain, opportunities come with hangers-on and the entitled elbows of corporates muscling in. So it is with carbon.
These corporates are in a race to 'greenwash' - offset their own annual emissions by paying farmers to tuck them away on-farm forever. Selling precious credits to them is like flogging the family silver to the first white van which drives into the yard.
One jaw-dropping news item last week told of a cattle feed producer selling offsets. They claimed their premium-priced, garlic-laced feed might reduce the methane content of a cow's digestive gas.
They currently only sell to two farms, but with them now cashing in future greenhouse gas savings on carbon markets ahead of any increased production, cattle farmers are being frozen out of their own climate-friendly actions. Talk about putting the fart before the source.
So where do the real opportunities for carbon farming lie?
Aside from the one-off offsets there are two other possibilities for long-term revenue streams and they hark right back to our core skills: producing food and looking after the land.
UK farms already produce some of the most climate friendly food in the world. Our grass-fed beef has a carbon footprint around 2.5 times lower than the global average. Beet sugar produces half the CO2 of imported cane sugar. We can do better still and, by verifying the sustainability of our produce, we should secure a long-term premium for it.
Secondly, as we download carbon from the air into our crops, soils or trees, farmers should charge a carbon custody fee: an annual payment for what we keep locked out of harm's way through managing our biomass and maintaining soil carbon.
Farmers find ourselves at the sharp end of the changing climate. By being sharper in how we sell our climate services we should benefit from helping to fix it too.