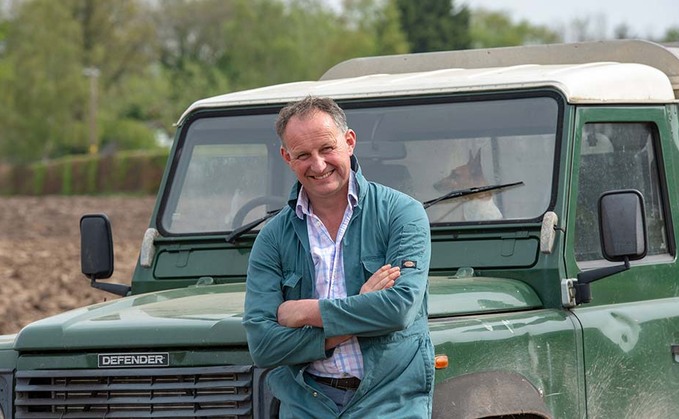 Early May and finally the heavens have opened. All being well, by the time you read this temperatures will have risen, we will be in warmer conditions and finally grass growth will be able to match appetites and beyond.
Grass growth here has been so slow that we had actually forgotten where we'd put the new plate meter.
Locally, maize sowing has gone well, although recent heavy thundery showers have slowed progress. We have opted for slightly earlier maturing varieties on average this year to try and avoid deteriorating weather at harvest.
However, a good friend of mine reminded me not to go with too early a variety or, in his opinion, if we get a hot summer we may only get half a crop.
Bovine tuberculosis (bTB) testing went well. Clear test results are not to be taken for granted and we all heaved a sigh of relief when the last cow has gone through and the sausage rolls appeared.
Conversations with one of our local vets suggested any cattle vaccine for bTB could be a number of years away. While we continue to be optimistic for the arrival of vaccines, we are also very aware they are not yet an imminent solution which will end our bTB frustrations. It reminds me that 'a promise means nothing until it's delivered'.
A few years ago we had a spring reseed which failed, primarily as a result of hot weather. However, we noticed part of the plot which was challenged by the annual weed Redleg actually survived quite well. Having thought about it we do wonder if the shade effect of the weed protected the seedlings.
So, this year we have sown spring barley with our reseeds to try and mimic the same effect. Historically this mix has provided us with a mid-season silage that is quite open and moderately easy to wilt and handle as reseed silages can be notorious for being extremely leafy, dense and quite difficult to physically handle.
With reseeds in mind, grass varietal choice is most important to us. Where we graze regularly we tend to use late-heading grasses to slow down D-value depreciation and maintain persistency. This is very important when pasture land is well travelled by cattle.
Interestingly, some time ago I attended a Cheshire Grassland Society meeting attended by Kingshay which, at the time, was investigating palatability of different grass varieties and had created a list of more desirable and less desirable grasses from a palatability perspective.
The trial work was simply done with a herd of grazing cows and strictly monitored plots of these varieties.
Around the same time we had bought a grazing mix which, when we reseeded a particular field, the milking herd flatly refused to graze. We tried all sorts of remedies including salt, but they flatly refused.
At that Cheshire Grassland meeting I'd remembered the varieties which were in the mix and at least three featured on the less desirable list. The field was eventually ploughed out after two years. It did have a silver lining though; the cows were very easy to bring in for milking from that field.