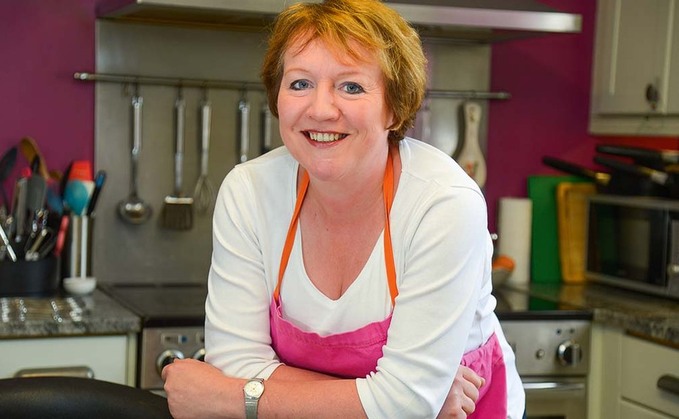 Well, this is a funny one. We live in very strange times and now we are nearing the end of lambing time there is time to reflect.
It has been a time with no guests all wanting a guided tour of the sheds; no breakfasts and rooms to service before rushing out to water and feed sheep in pens; no guests to be keeping an ear out for and remembering to dash in and light their fire, put lamps on and make things look welcoming and inviting.
For me it is long days outside with Chris. And in some ways I am enjoying it. There are no timescales, no pressures. Do I dare even admit that I haven't blow dried my hair and and there is mostly no ironing of working clothes. No one sees and the sheep haven't commented.
Life is calm and the quiet roads make moving the sheep from plot to plot a pleasure. I can hear birds singing.
It is a very sad time and no mistake, but as long as we stay well life right now is good. We are so thankful to live where we do. I can't imagine how people in high rise flats are coping. We are so lucky.
This week has been a testing time. We needed to log onto the Government website to find that their systems have all changed. We should have realised sooner, but our computer was no longer compatible.
So I have been online, bought a new one and what a nightmare getting everything set up again that has been.
Such a time wasting exercise. I can't help but think with so many people lambing and starting work on the land drilling crops it wasn't the best time to change things.
This week also hit me with a new experience: an Addington trustee meeting via an online app. This very much needed a hairdo! It went well and maybe in future it is a cheaper exercise than driving the 150 miles to Warwickshire.
This is sadly my last column and I have to say it has been great having this opportunity, but now it is time for you to have some new news and I wish Rachel Coates, who is taking over from me, well.
Through writing here I have met some fabulous people who have stopped me at shows and sales for a chat, some have even become regular B&B guests.
I hope they will continue to be once we are able to be back up and running. Stay safe folks, all the best and hope to see some of you soon.