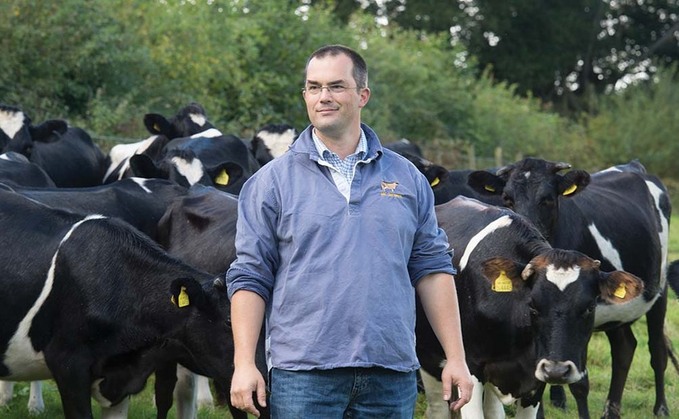 Sadly, the world has certainly changed beyond recognition from a month ago and, with coronavirus restrictions looking set to continue over summer, we seem to be living a very different life.
It has been really surreal to be out working in a beautiful place, with great weather in the throes of spring, but to then come in for lunch and to hear or watch the news, which has seemed like something from a film, yet is horrifyingly true.
To be fair, not a great deal has changed at all for me and we are very lucky to be isolated in such a beautiful place with great freedom and space.
The big change for me is not having the daily panic to be done milking in time for the school run in the morning and fitting afternoon milking and jobs around picking up children for sport and school activities.
It is also nice to have the family around the house and farm more and so, while we are isolated, I am actually less isolated, which is ironic and nice.
It has been very noticeable with the better weather that the number of walkers on our public footpath through the yard has increased greatly, even with social isolation restrictions.
On the farm, the land has dried out hugely with the cold winds and the gusts are regularly blowing up dust storms around the yard. It could really do with warming up to get the grass really motoring and I am sure it will fly once it does, as the clocks have now gone forward.
We have had the milking herd out day and night for three weeks and it is milking well on over-wintered good grass. We are just about to go into reseeds from last autumn, with four fields left, and we will then be onto the second grazing round about the second week of April.
Dare I say it, but we could actually do with a shower or two of rain.
I managed to get fertiliser out on most of the farm, which was the latest we have ever done this due to the saturated ground in February and early March. The grass was starting to look hungry after looking very healthy and rich over winter.
We have about 30 cows left to calve and it has been nicely evened out this year, with only a few crazy days with calves appearing everywhere. The heifer to bull ratio has been great, with 75 per cent heifers, so we have plenty of heifer calves.
The market for Friesian bull calves seems to have really come to a grinding hold as coronavirus restrictions started to increase. For us, it came at the time as we started to have beef cross calves born and I did manage to move on the ones we had.
With many helpers at home for the foreseeable future, we have started a much bigger vegetable patch and have decided to have a spring clean and tidy up around the old farmyard and house.
It has also been great to have a little helper and company at most afternoon milkings. Home schooling at its best.