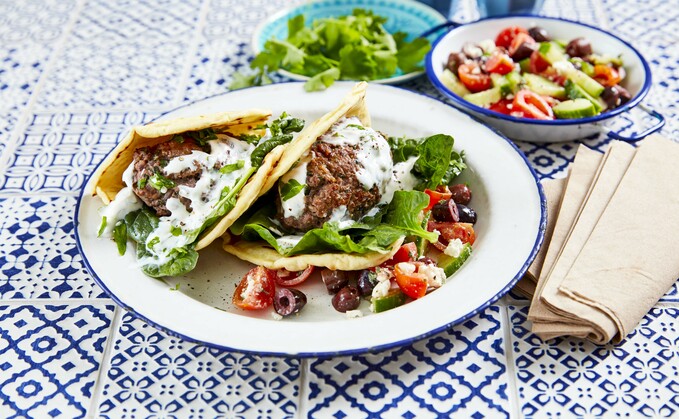 Love Lamb Week is back once again in a bid to shine a spotlight on UK lamb. The campaign began in 2015 and has since grown and encouraged consumers to give lamb a try. It also gives farmers the chance to highlight their work as custodians of the land, while producing a sustainable, healthy and versatile meat.
As proven in these recipes from AHDB, lamb is not just for a Sunday roast; these tasty dishes are perfect for a summer barbecue, a get together or a family meal.
Carrie McDermid, head of marketing at AHDB, says: "The 'Shepherd's and their Pies' campaign aims to encourage producers, farmers and butchers alike to sing the praises of UK lamb, and to reassure consumers, during a time when food prices are rising, that lamb mince can be a tasty, good value and easy-to-use ingredient in their family meals."
See also: producing environmentally friendly lamb is key to success for Sutherland farm
Lamb koftas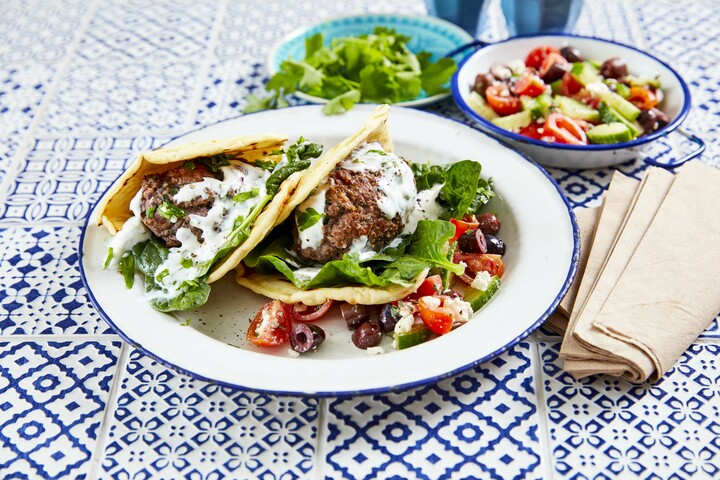 Ingredients
For the koftas:
500g lamb mince
1 small red onion, peeled and finely chopped
2tbspn freshly chopped parsley
2tbspn freshly chopped mint
Grated zest and juice of half a lemon
1tspn dried oregano
A pinch of ground coriander
To serve:
4 flatbreads
Salad leaves
Plain yogurt
Greek salad
Method
In a large bowl, season and mix all the ingredients together.
Using slightly damp hands, divide the mixture into six equal portions. Roll each portion into a sausage shape and mould around six short wooden (previously soaked in water) or metal skewers. Cover and chill for 20 minutes.
Cook the koftas under a preheated moderate grill or on a prepared barbecue for six to eight minutes on each side until cooked and any meat juices run clear.
Serve the koftas in a flatbread with salad leaves, a dollop of plain yogurt and a spoonful of Greek salad on the side.
Tips
If preferred, shape into four burgers and cook for six to eight minutes on each side. Serve in a burger bun with relishes of your choice.
Speedy lamb naan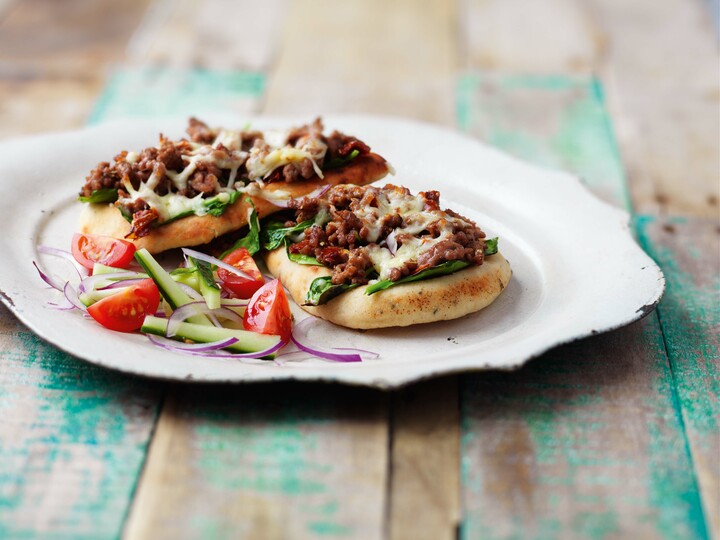 Ingredients
375g lean lamb mince
3tspn dried mixed herbs or dried oregano
25g sun-dried tomatoes, drained and finely chopped
4 plain mini naans
50g baby spinach leaves
50g grated mozzarella cheese
Olive oil, to drizzle
A dash of good balsamic vinegar, optional
Method
Heat a large non-stick pan and dry-fry the mince with 2tspn of the dried herbs or oregano and sun-dried tomatoes for six to eight minutes until the mince is cooked. Season if required.
Preheat the grill.
Place the naans on a baking sheet and scatter evenly with the spinach leaves. Spoon over the lamb mixture and top with the mozzarella cheese and remaining dried herbs. Sprinkle with olive oil.
Cook under a moderate grill for three to four minutes, or until the cheese has melted.
Drizzle the naans with a little balsamic vinegar (optional) and serve immediately with a crunchy salad.
Shepherd's pie
For this recipe, you could use leftover lamb from a Sunday roast.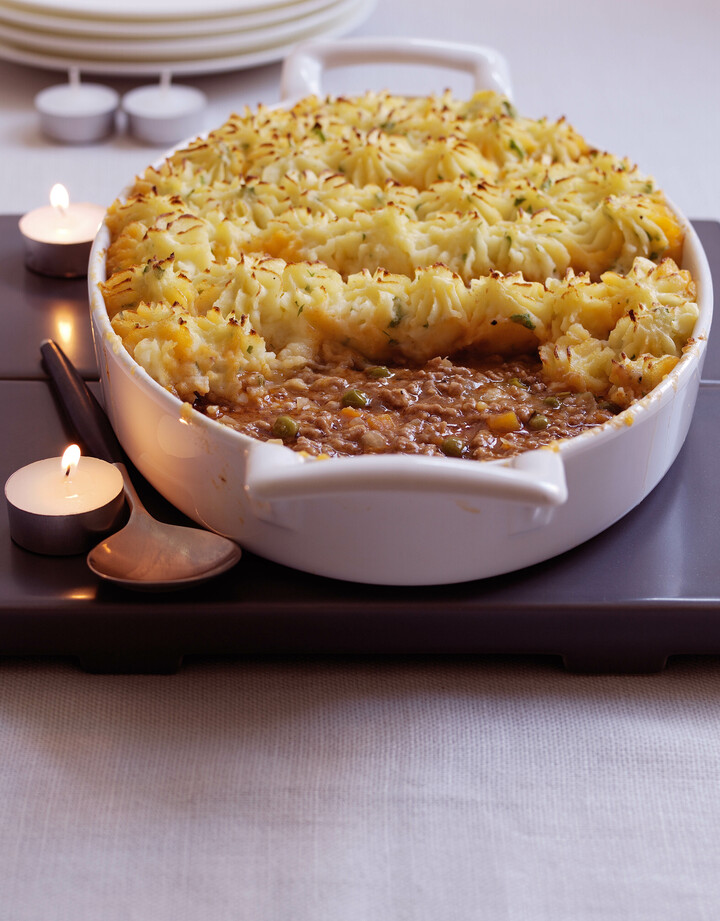 Ingredients
675g lean lamb mince
1tbspn sunflower oil
1 medium onion, peeled and finely chopped
1 large carrot, peeled and finely chopped
100g green peas
2tbspn plain flour
2tbspn tomato ketchup
2tbspn brown sauce
2tbspn freshly chopped rosemary
1 lamb stock cube, crumbled
300-425ml good, hot lamb or vegetable stock
For the topping:
675g floury potatoes, peeled and cut into medium chunks
450g swede, peeled and cut into small chunks
100ml milk or single cream
50g butter
2-3tbspn freshly chopped parsley or chives
Method
Heat the oil in a large pan and cook the onion and carrot until soft but not coloured.
Add the mince in batches and cook for five minutes on a moderate heat until brown, turning frequently and mashing any large lumps with the back of a wooden spoon. Remove and discard half the oil. Stir in the peas.
Stir in the flour and cook for one to two minutes. Then add the ketchup, brown sauce, rosemary, lamb stock cube and lamb stock. Season. Bring to the boil, reduce the heat and simmer gently for 20 minutes.
Meanwhile, prepare the potato and swede topping. Place the potatoes and swede in a large saucepan with boiling water and bring to the boil. Reduce the heat, cover, and simmer for 20-25 minutes. Drain and mash together with the milk or cream and butter. Season, if required, and stir in the parsley or chives.
Preheat the oven to 180-190degC or 160-170degC Fan.
Spoon the meat filling into a 1.7 litre ovenproof dish and pipe or spread the surface with the potato mixture. Run a fork across the top of the mash. Bake uncovered for 30 minutes, or until the top is brown.
Get involved
Remember to use the hashtags #LoveLambWeek and #ShepherdsAndTheirPies on any social media posts. Share your story and use any of the infographics provided on AHDB.