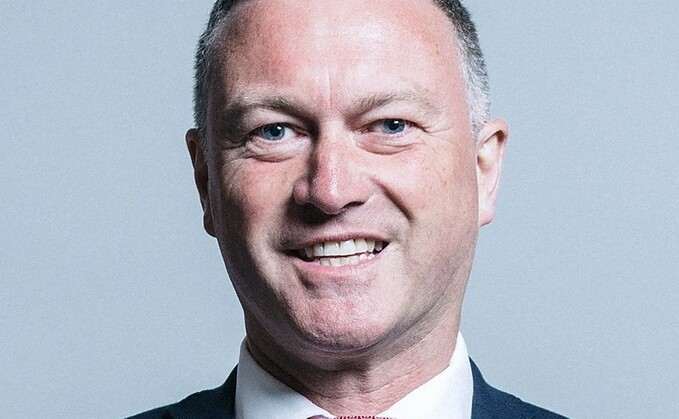 Britain's farmers can only deliver for Britain if they have the full backing of the British government - and with Labour, that's exactly what they will get.
A thriving farming sector is not only critical to ensuring the supply of quality, homegrown British food on our supermarket shelves, it is critical to safeguarding our nation's heritage, security, and economic growth.
This is the core of Labour's patriotic commitment for backing Britain's farmers.
Farmers are at the heart of our shared heritage.
See also: What do farmers think of the new Shadow Defra Secretary Steve Reed?
It was humanity's move to settled agricultural communities that marked the rise of civilisation over 6,000 years ago.
It was the British agriculture revolution that underpinned our nation's rise as a world power and turbocharged the growing urban population during the industrial revolution.
Today we face new challenges with the climate and nature crises threatening our environment and food supply.
Farming will be central to overcoming both, innovating in food production and land management just as it has throughout history.
The limitations of an increasingly globalised food supply chain have become more visible in recent years.
The pandemic laid bare the risks of an over-reliance on food imports, and Putin's illegal invasion of Ukraine underscored how vulnerable global food supply chains can be.
In an age of insecurity, it is all the more important that Britain maintains a strong agricultural sector as a pillar of our national security and self-reliance.
See also: Steve Reed replaces Jim McMahon as Shadow Defra Secretary
The climate crisis, too, demands that we reduce food miles by growing more at home.
But only half of the food on our plates is home-grown or from UK livestock.
Food security is national security.
The cost-of-living crisis was made infinitely worse by the Conservatives' reckless mini-budget a year ago.
Consumers are being squeezed in their weekly shop with food price inflation reaching 19 per cent earlier this year, alongside increasingly empty supermarket shelves and fresh food quality in decline.
Listen to the Farmers Guardian Podcast: Labour's Daniel Zeichner answers farmers questions on right to roam
But instead of backing farmers, the Government has clobbered them with double, or even triple digit inflation on fertilisers, animal feed and energy.
As a result, 7,000 food producers have been forced out of business in the last four years alone - shattering the livelihoods of thousands of our farmers.
The Conservatives fuelled a perfect storm then abandoned our great farming community to face it alone.
Keir Starmer, Labour's leader, has been clear that an incoming Labour government will roll up our sleeves and deliver for British farmers.
As a first vital step, Labour will work to tear down trade barriers for our producers and cut the burden of red tape the Conservatives have imposed at our borders.
We will make it easier for British food producers to export to the EU by seeking to negotiate a veterinary agreement, which will minimise unnecessary cost, bureaucracy and delay.
The Conservatives' failure to reach this agreement has cost each household £250 on their food bills and damaged British farmers.
See also: Right to roam: could Labour policy on open access widen the urban/rural divide?
We will end the failed Tory trade negotiations tactics, which have seen them deliver deals which are so damaging to our farming communities - which this Conservative Prime Minister, Rishi Sunak, has called 'one-sided' against Britain's interests.
Labour will support domestic food production by ensuring that we buy, make, and sell more food here in the UK.
We can do that by reforming public procurement to make sure half of all food bought by the public sector is food that is locally or sustainably produced.
That will increase the supply of British produce to our hospitals, schools and other parts of the of public sector.
Farmers are facing the highest industrial energy costs in Europe.
Labour's innovative plans to make Britain a clean energy superpower will cut farmers' energy bills.
By establishing GB Energy, a new home-grown, publicly owned champion for clean energy generation, we will harness the power of wind, wave, solar, and nuclear power to drive down energy prices for good while ensuring a more stable supply.
Labour will show we back British farmers by giving them back their future.
See also: MPs call on supermarkets to introduce 'buy British' button for online shopping