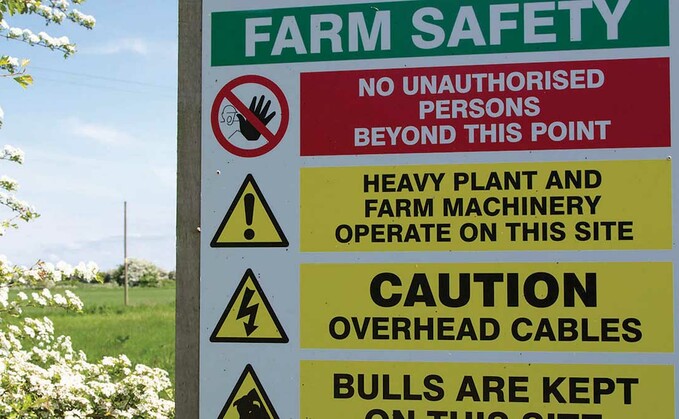 STATISTICS of farming's poor safety record are brought up time and again with warnings and advice on how to be safer on farm.
But it is real stories from the likes of Louise Bunford which really hit home and show how an ordinary day on farm can swiftly turn to disaster.
With schools reopening this week, children from farming families will be returning to education following a summer spent making memories with their families in the countryside. Those families will have spent similar days in the last few weeks of the holiday, enjoying time together as a family working on-farm.
Listen to the podcast:
But the tragic story of Tomos Bunford serves as a stark reminder of what is really at risk in this industry. Often that risk involves farmers' lives or, in this instance, one of the children.
Losing a child is, as Louise says, every parent's worst nightmare. And we have to thank her for speaking on such a difficult topic and sharing her memories of Tomos on our podcast this week, two years on from his death aged just nine.
We still have a long way to go in shifting attitudes to safety, with shocking statements of why people fail to wear helmets on quad bikes including simply feeling foolish with one on.
As this week has shown during the warm weather when people have raced to get silage in or sought to sheet up clamps late into the evening, it is often tempting to save time by not doing things in the safest way or taking time to make the correct risk assessments.
Farming can often feel like a lonely job and one which is not appreciated by the wider public. As the latest ridiculous survey suggests people want a tax on red meat, it can often feel like the best option is to get your head down, focus on the work in-hand and crack on.
But, as Tomos' story tragically shows, even the most mundane tasks can have inexplicable outcomes.
Even if takes a bit longer to do a job, keeping you and your family safe is always key.