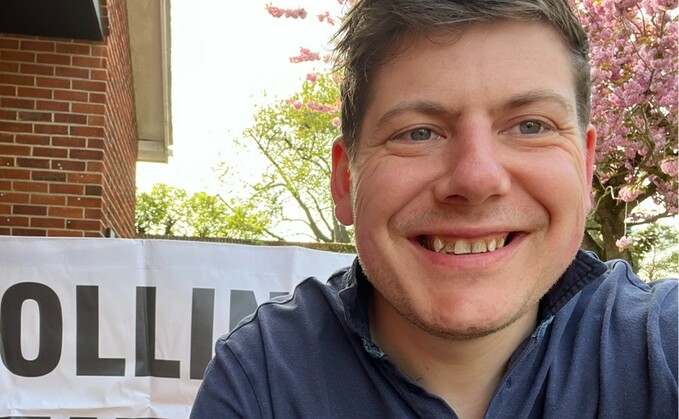 Agriculture is part of life in Norfolk and, despite not growing up in an agricultural family, this was no different for my upbringing.
My dad worked within the sector for Barclays Bank and I spent several hours unsuccessfully practicing my cricket and trying to perfect a cover-drive in empty mushroom sheds at a friend's farm.
I left Norfolk at 18 to study at the University of Sheffield and then moved to London where I worked in advertising before training to teach.
My uncle, Michael, and father, Ian, have owned and led our business for a number of years.
Since the start of 2022, I joined the business alongside my cousin Matthew.
We supply about 145,000 pigs a year reared from one of our five single-parity breeding herds, whose breeding sows start life as 7kg gilts in our gilt mating unit (GMU).
As a business of this scale, with more than 50 employees, our challenges are broad, varied and possibly beyond the usual challenges faced within the sector.
My focus in the past 12 months has been developing the use of technology to improve our HR alongside our health and safety systems.
We are now looking at how we can use improved IT infrastructure to make our business more efficient and how to generate better insights from the vast amount of data we gather.
Not unexpectedly, moving into a different sector has not been without its challenges.
It has taken time to understand the jargon, the sector's context and its challenges.
This transition has convinced me of the importance of not existing in silos and that welcoming new people, ideas and ways of working into the sector is important to farming.
Our journey to net zero and our communication with the public on meat production and sustainability are just two examples where we need to be outward-facing and open-minded.
I wanted to be involved with the UK branch of European Pig Producers for this reason.
We have a fantastic stock-team who are always pushing to innovate and ensure we are at the forefront of our work in the field.
What is important to me is making sure that we do this as a wider business as well.
We hold ourselves not only against others in the sector but other small and medium-sized enterprises in the country.
We consider how we work and it is our drive to be an employer of choice.