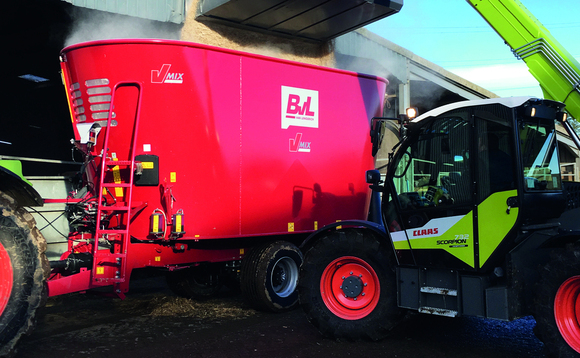 It has been 40 years since BvL introduced the first vertical feed mixer wagon to the market, during which time the company has grown to become one of the world's leading manufacturers of diet mixers.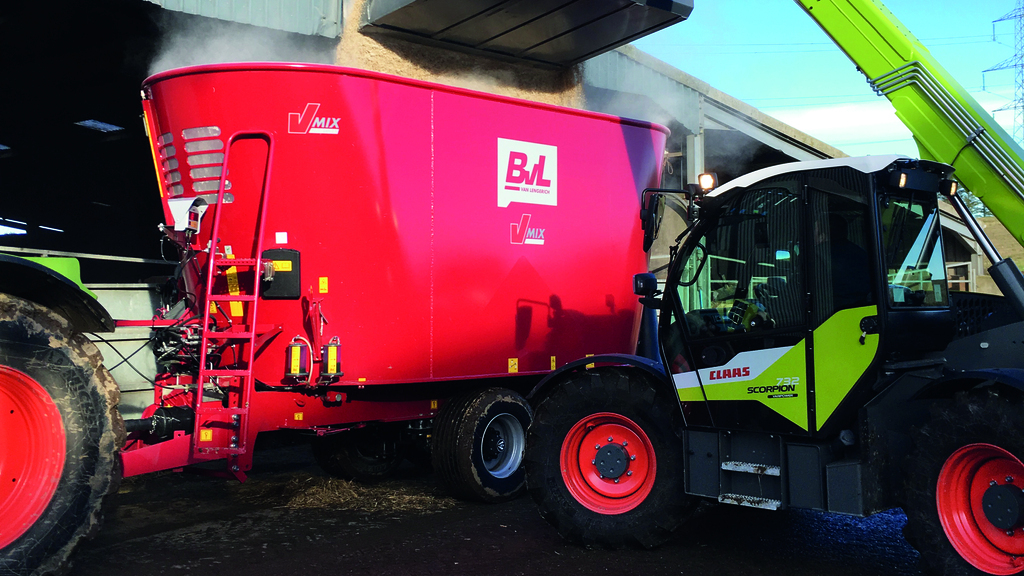 Today, the BvL V-MIX range of diet feeders covers a wide range of machines, available in single-, twinand triple-auger variants and in capacity from 3.5cu.metres up to 46cu.m.
The company's knowledgeable team, which has been operating in the UK for nearly 20 years, recognise the fact no two farms are the same.
Therefore it is important a wide range of specifications and options are available, so we can look at your needs and tailor a machine to meet those requirements.
At the heart of all BvL mixers are powerful mixing augers, with Hardox leading edges and adjustable knives. Twin- and triple-auger versions incorporate mixing wedges for a thorough and consistent mix, while the patented Exact Dosing System (EDS) discharge ensures an even forage discharge.
Options include features such as doors on both the left- and right-hand sides of the feeder for feeding flexibility and even simultaneous discharge to both sides. Additional discharge door options are available, as is a discharge conveyor.
Unique to BvL is the availability of special coatings and hardened components for use with more abrasive, higher dry matter rations, making this option particularly suited for beef cattle rations and large dairy herds.
---