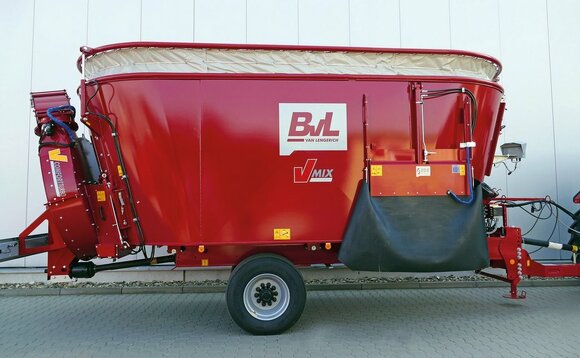 Designed to prevent feed ingredients from spilling over the sides of its mixing wagons during mixing, BvL has created a clever hydraulic extension system.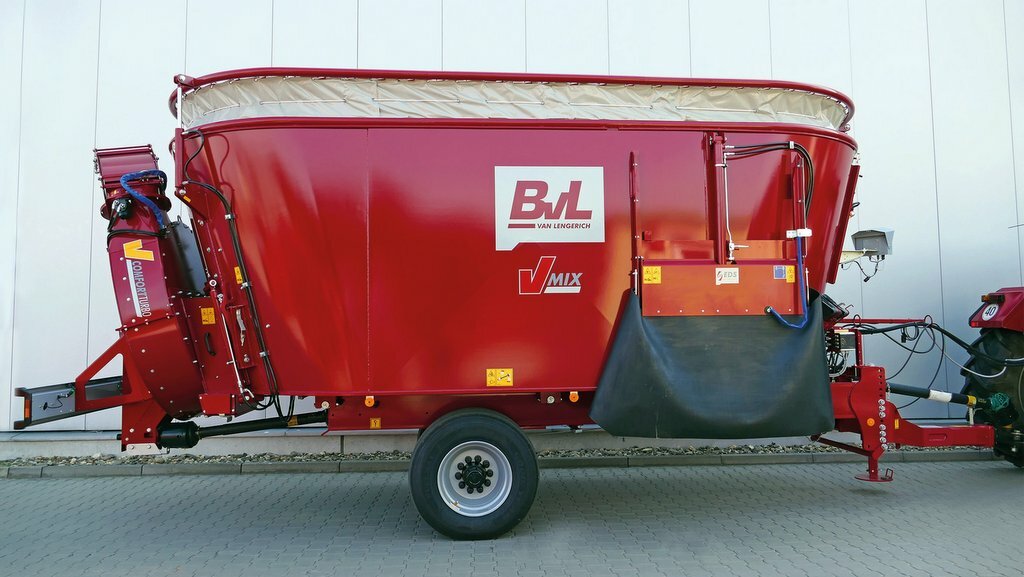 Particularly useful for bulky ingredients such as straw bales which require a lot of space to mix, the new hydraulically-adjustable option is available for most of the firm's range of mixers.
Made up of a metal ring and flexible curtain, the Vario Volume attachment is hydraulically raised to increase the container volume by approximately 30cm. This effectively increases the volume in one of its twin auger mixer by up to 3.5cu.m, says the manufacturer.
Once feed is mixed and chopped, the extension can then be lowered again in order to be able to drive into low or restricted height buildings, if necessary.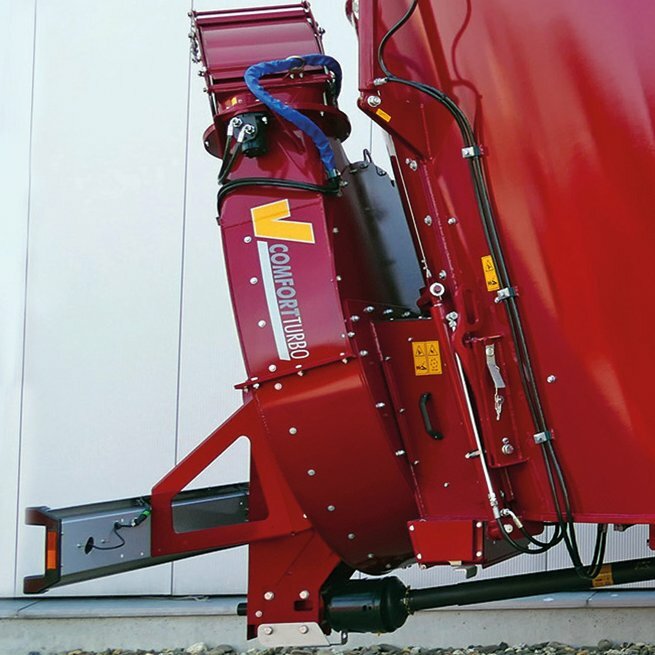 The adjustable extension can also be fitted to feed mixers with one of the firm's rear-mounted 2.0 straw blowers (pictured above).
The straw blower is mechanically driven and has a throughput of about 300 kg of straw per minute, which can be thrown up to 30m, says the manufacturer. A stone trap and 'soft start' aid, are included in the blower's features.
The new extension is available now, with prices depending on machine size.
Visit the BVL Hub