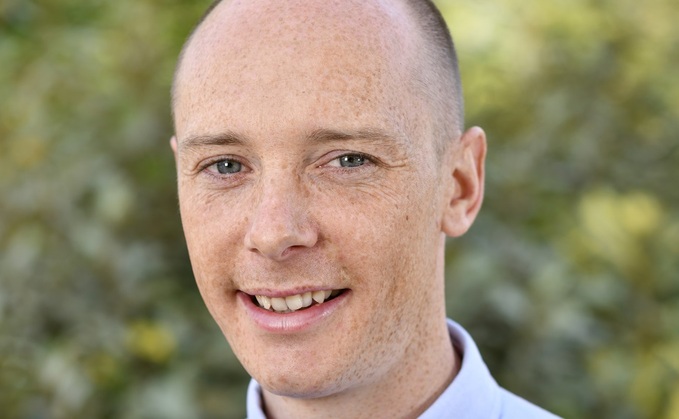 A sales overview by Grant Anderson.
When Covid-19 restrictions were in place, auction marts had to adapt and find a new way of selling online to keep the markets running.

Once lockdown was eased and we could reinstate live sales, online bidding came into its own as customers could take part in the sale from the comfort and safety of their own home.

In the dairy sector we have seen a big uptake in this, with between 15 and 20 per cent being sold online.

However, this is not replicated in the beef and sheep sectors, which demonstrates people would still rather pick out their animals in person as opposed to via video footage.

Looking at the mart figures as a whole, suckled calf sales have been very positive after a bit of uncertainty following concerns over input costs.
Averages have increased from between £100 and £120 year-on-year.

Numbers have been good, which has been driven by values, with several vendors choosing to return to the live sale ring to take advantage of a very buoyant market.

At our weekly store sales here in Carlisle we have seen top prices of up to £1,780. Despite some short lived easing in prices due to feed and fertiliser costs, prices are back up to levels never seen before, especially for the strongest animals.

Condition

The weather has surprisingly worked well for livestock farmers who have been able to reduce costs by keeping their animals outside for longer. Cattle have been presented in optimum condition which has helped attract
higher prices.
For cattle finishers from late summer onwards, the prime stock side of the business has been tremendous.

Earlier in the season store cattle numbers were tight. This has changed in recent weeks with numbers and prices continuing to rise beyond anything we have previously experienced with prime cattle and bulls regularly selling in excess of £2,000.
As the back end has arrived, cast cows have come forward in greater numbers, values have been impacted slightly. This national trend is due to seasonality and processing issues.

In the sheep sector store lambs are up approximately £10 to £15 on the year with the very best commercial Texel and Beltex lambs selling for between £100 and £130 per head.

As a result of a strong commercial sheep trade, which looks set to continue, both rams and females in the pedigree sales have sold well, with very high clearances for all breeds.

This week saw our first two in-lamb sales. These Suffolk sales kicked off with a bang, with averages of between £2,500 to £3,500 - there is a huge amount of enthusiasm for these sales.

Our online timed sales of machinery continue to go from strength-to-strength. This method of selling simplifies the process and attracts a much wider audience.
They have been so successful that apart from on-farm dispersal sales, all 2022 machinery sales will be conducted by this medium.

Here's to a successful future in farming and a prosperous 2022.
Grant Anderson
Grant Anderson, auctioneer at Harrison and Hetherington. Call 07872 129274 or email [email protected]