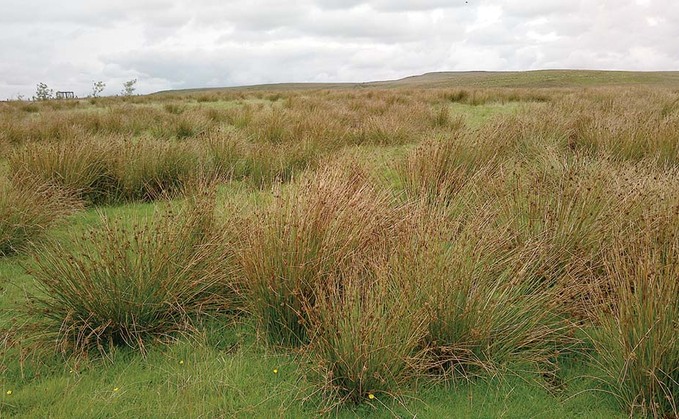 A new membership organisation has been created with the hope of ushering in the 'natural capital century' to help transform the prospects of agriculture and the way people live.
Chavereys, Fisher German, Knight Frank, Mills and Reeve, Oxbury Bank, Royal Agricultural Society of England, Saffery, Scottish Land and Estates and Trinity Natural Capital Group, the Pro Council have joined forces to create the Trinity Natural Capital Pro Council to develop a 'new trusted natural capital valuation, accounting, and reporting framework'.
See also: Harnessing the potential of natural capital
Dr Hosein Khajeh-Hosseiny, chairman of Trinity Natural Capital Group, said the new framework will help facilitate the redirection of a significant amount of global capital into farming.
"Gold once drove explorers and economies, but in today's world, natural capital is our most vital commodity; it's the currency of the future," Dr Khajeh-Hosseiny added.
See also: Podcast: Is trading natural capital all it's cracked up to be?
"We are stepping into the natural capital century and we will see natural capital and its custodians move from the sidelines to take centre stage in our economy.
"This will deliver financial and environmental progress in farming at pace and scale.
See also: Farming with nature: Getting to grips with trading natural capital
"This is something that is currently beyond the grasp of UK agriculture, which is putting farmers, rural communities, food supply chains, the environment, and the economy at risk."
Dr Khajeh-Hosseiny said a robust and trusted framework for natural capital reporting and accounting was imperative to capitalising on history's most 'substantial capital realignment'.
See also: Green belt can boost farming and nature not just housing targets, says new report
He added: "Our current trajectory sees natural capital depletion threatening our economic fabric, with seven of the eight essential planetary boundaries already breached.
"It is also projected we will need to feed 10 billion people by 2050.
See also: Getting the best from nature
"To capitalise on this opportunity and to avoid the excessive risks tied to further postponing or mishandling this important transition, a robust and trusted framework for natural capital reporting and accounting is imperative."
Nick Holmes, from rural accountancy firm Chavereys said natural capital is the 'nucleus of economic activity and sustainability' and added it should sit at the core of financial reporting in a measuring and professional manner to avoid 'greenwashing'.
See also: Farmland prices continue to rise as farmers incorporate natural capital