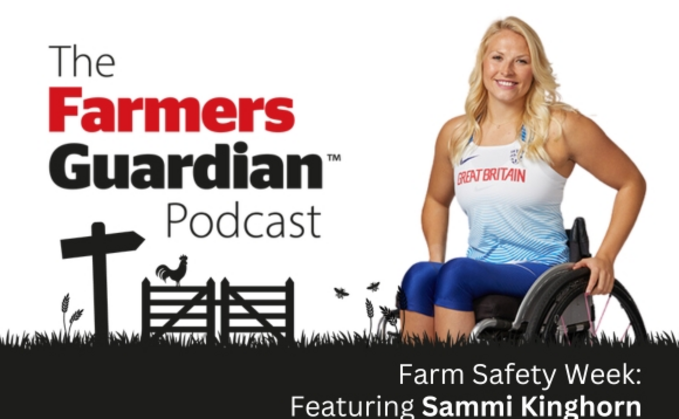 On Farm Safety Week, Britain's fastest ever female wheelchair racer Sammi Kinghorn spoke to the Farmers Guardian podcast about the life-changing injury she had on farm aged just 14 and building her sporting career.
After growing up on her family farm in the Scottish borders, Sammi was injured in an incident involving a forklift truck as a teenager.
Podcasts
She has since become Britain's fastest ever female wheelchair racer.
Last week she won four medals at the Para Athletics World Championships in Paris, including gold in the T53 100m, securing her third career world title and setting a new championship record time.
She also achieved silver medals over 400m, 800m and in the universal 4x100m relay.
Sammi has previously won two world gold medals as well as silver and bronze medals at the Tokyo Paralympics in 2021. She will return to Paris for next year's Paralympic Games.
Stephanie Berkeley from the Farm Safety Foundation also joined the team to discuss Farm Safety Week.