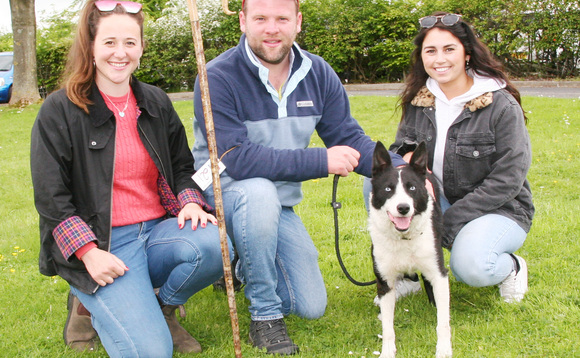 Once again, Dewi Jenkins, Talybont, topped the sale of working sheep dogs at Skipton, when selling his three-year-old black and white bitch, Llwynsarn Non for 14,000gns.
By Jock, the reigning ISDS international supreme champion, out of Llwynsarn Eve, bred in North Wales by Hefin Jones, it sold having been mated earlier this month to Aled Owen's Llangwm Bud, the 2022 reserve supreme champion behind Jock, to an undisclosed Welsh buyer.
Next at 4,000gns, from Tony Birkett, Carnforth, was a two-year-old red and white bitch, Jess, by Kevin Evans' red Spot, which sold to Martin and Val Brown, Leyburn.
Selling for 3,800gns was Mist, a June 2020-born tri-coloured bitch from Michael Woods, Skelmersdale, which was bought by M. Lewis, Sanquhar.
Top call of 1,400gns in the unbroken pen went to W.H. Huddleston, Carnforth, with Roy, a July 2022-born black and white dog by Ricky Hutchinson's Jonah. The buyer was John Palmer, Twiston.
Averages: Registered broken dogs, £2,363; registered broken bitches, £4,369); 1 unregistered broken bitch, £1,785.
Auctioneers: CCM.