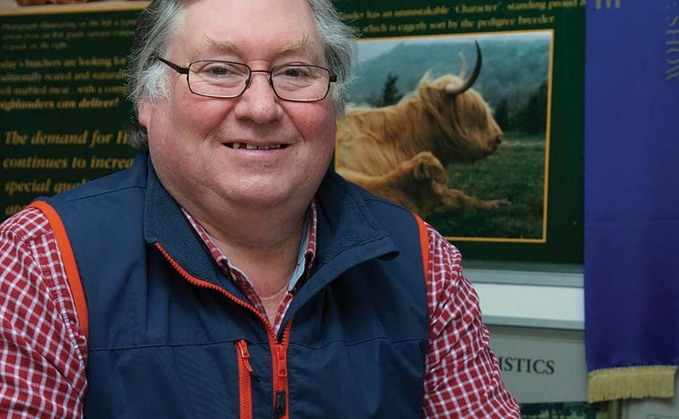 With another month ticked off, we now find ourselves on the countdown to Christmas and following the latest amendments to the Covid-19 rules, the orders for the Christmas roasts for family meals on Christmas day and boxing day have started to come in.
So many families just do not know what Christmas is going to look like. Since the five-day amnesty was announced the First Minister and her assistants are giving daily warnings about the dire consequences of being naughty.
Everyone I know is taking the pandemic very seriously, I think it is however time that our Government and devolved administrations start treating us like adults and not naughty children.
I think the final straw for me was Scotland's national clinical director Jason Leitch telling us that we should have a glass of champagne with our parents, approaching 90, in the garden.
Does this clown not realise the temperature outdoors in the North East of Scotland in December? Before the red mist descends all together, I am going to move onto a different topic.
The tupping seems to have gone quite well as there seems to be quite a number of ewes still without any colour on their tail.
Some of the rams this year were fitted with harnesses and raddle after the first 10 days of the tupping season had passed, so if things have gone according to plan more than half the ewes were settled in the first fortnight.
All the cows and followers left outside are now on their winter diet of rolled oats, grass silage and whole crop silage all mixed and chopped in the feed wagon.
They also have ad-lib straw offered in the feed rings. The usual draff and stock feed carrots have had to be dropped from the diet as organic alternatives have had to be found in the form of the home-grown oats.
It was with deep disappointment I watched the outline of future agricultural policy on the national news at lunchtime last Monday.
Cuts and decline in numbers in the livestock sectors to allegedly benefit climate change should not only worry farmers but alarm bells should be ringing loud and clear for consumers as food shortages in the UK could become a very real issue.
The tap of food production can quite easily be turned off but it takes years to turn back on to full production. Consumers be warned.