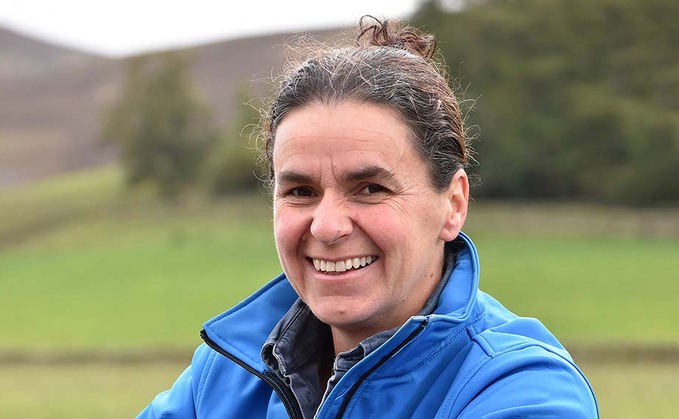 There are many farming anchor points throughout the year which provoke memories and underline how yet another year has flown past.
However, one of the most significant for me is the week or so before lambing starts.
It is always busy and chaotic. We always plan to be organised in plenty of time, but somehow every single year ends up in the same last-minute scramble to be ready before they start and this year was no different.
March was a lovely month here, right up until the last few days when winter managed a final gasp, but there is not a huge amount of grass yet and the ewes are still getting a bit of extra feeding.
The exception is the field of red clover which was sown under the barley last year and which has come away well, with an excellent sward and a good mix of chicory.
The (unplanned) early lambs are enjoying it and growing rapidly and there should be enough to start putting more stock in as we get them lambed and out of the shed.
We lamb our park sheep inside and have often thought about switching to outdoors, but then the hill ewes start and we very quickly remember it is just as much work.
It takes a lot of time feeding and watering sheep in a shed, but it can take just as much time catching up a ewe in difficulty outside or trying to find a gimmer which has abandoned its lamb in a large field.
I have been really struck by several conversations I have had recently with non-farming friends who asked if the early lambs we had were because of the good weather.
When I explained it was more to do with an unexpected tup out on the hill in October, they were quite surprised.
Engaging
It just brings it home how little understanding many people have about how farming and nature work and how important it is we keep engaging with anyone who wants to listen.
After a break of a few months, I had my first FarmerTime call of the year with my paired class in a school in the north east of England and it was great to show the children round the farm and answer their enthusiastic questions about sheep, cattle, tractors and, of course, Peggy my sheepdog.
They always leave me with a smile on my face for the rest of the day and I think it is a brilliant initiative and a great way to get kids engaged.
I have also introduced them to Farming Foodsteps, which is a fantastic online educational resource produced by the education team at Quality Meat Scotland.
I know there are some amazing farmers out there who do a great job of welcoming visitors onto their farms in the flesh for lambing experiences and be a farmer days.
It is something I would love to do, but I think the pre-lambing organisation will have to improve before we could even consider it.
Maybe next year.