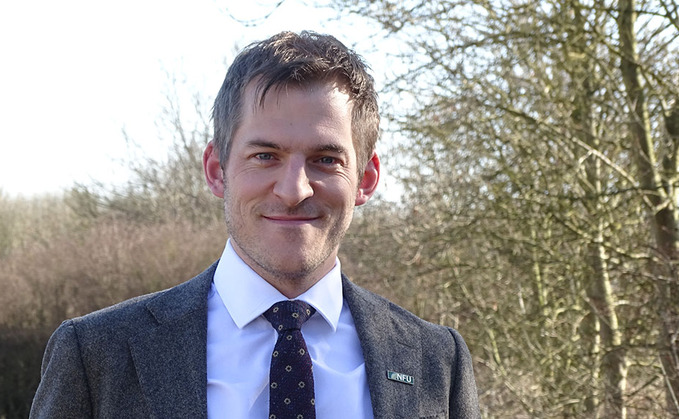 Last week I visited farmers in Northumberland to see for myself the devastation caused by Storm Arwen on farms across the North.
Speaking to hundreds of members in the immediate aftermath of the storm, we had heard reports of widespread landscape-scale damage, but to see the total destruction of woodland, fencing and boundaries was shocking nevertheless.
As well as bringing down power and phone lines and blocking roads to make access impossible in some cases, the loss of so many mature trees is heart-breaking - not just for the farming but wider rural community. The destruction has essentially reshaped a nationally significant landscape that will take decades to recover.
In the days that followed, thousands of people found themselves without power or water. Farmers struggled too - especially those with livestock and elderly family members - but they were not alone in wondering at the apparent lack of a planned response to such a major incident.
Generators were in short supply and some communities were initially totally cut off with no power, water or phones - making communication with them impossible.
For sparsely populated areas like Northumberland and County Durham, the impact really brought into focus the fragility of our infrastructure and is a direct example of why we talk about the importance of investing in our rural areas.
Even after several days, the clean-up operation and welfare checks to see if people are okay were hampered by the lack of power and the poor or non-existent mobile connectivity, but the resilience of the rural community always comes to the fore in times of crisis.
Listening to members' on-the-ground stories, I can't help but think that it is about time that we stopped relying on the resilience of these frustrated communities and instead invest properly to level-up our rural areas.
For example, if we want our rural businesses to thrive, there needs to be significant and sustained long-term investment in digital connectivity to ensure people can access the essential services they need.
There also clearly needs to be further commitment to deliver a more resilient infrastructure, whether that is water or power, to make sure we can survive these extreme weather events, which as we know are now much more frequent.
If 'levelling up' means similar opportunities and services wherever you live in the country, then aiming for thriving and resilient rural areas would be a very good place to start.
In the short-term, the focus has been on working together with everyone from local councils to emergency services and power companies, and the NFU team has worked tirelessly with vulnerable farms to help organise and co-ordinate the response.
However, it is clear this is not a quick fix and, undoubtedly, longer-term support and assistance will be needed for those who have suffered irreparable damage to their land, home or business.
With Storm Barra approaching at the time of writing, bringing the potential for more damage, 'levelling-up' can't come a moment too soon.