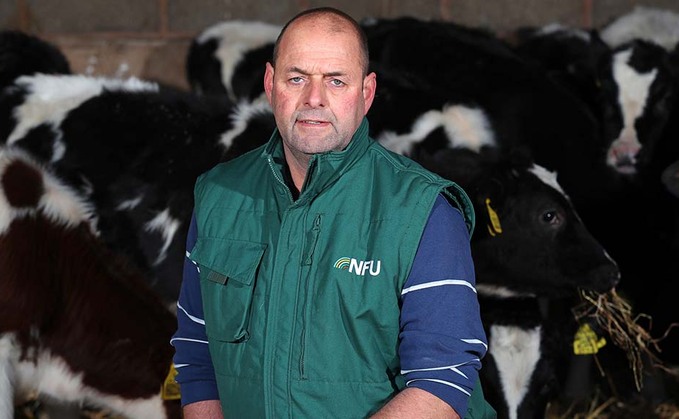 At the start of this year, I said 2020 could be the year of opportunity for dairy. Little did I know at the NFU Conference in February that we would all be facing a global pandemic and the many challenges which have arisen as a result of Covid-19.
But as we come out the other side, Government has presented the dairy industry with its most important conversation in a quarter of a century.
The NFU has argued for change in the dairy industry and the call for fairer dairy contracts stretches back decades.
Many producers will remember the steps which were taken to address the issues within the Voluntary Code of Practice in 2012, which made some progress, but ultimately fell short of delivering meaningful change for farmers.
Undeniably, the NFU wants to see change.
For far too long farmers have borne too much of the risk in the dairy supply chain and the dairy contract is the mechanism which can cause many problems for dairy producers.
Opportunity
I make no bones by saying this consultation is our best opportunity since deregulation in 1994 to improve stability in the dairy supply chain by addressing bargaining power, contract terms such as exclusivity, trust and transparency and discretionary pricing.
I know there will be dairy farmers out there who are in a better place, believe everything is fine and rosy, have good contracts and an excellent relationship with their buyer.
They feel the risks of reform are too high and there is no need for change.
The NFU is very clear: we are not trying to fix what is not broken. If your contract delivers fairness and transparency, then we believe there should be nothing to fear from an approach which looks to deliver the same for everyone.
But we must remember, there are many dairy farmers who are not in a good position, and bad practice in the industry can undermine the efforts of everyone, so reform is vital for the long-term sustainability of the sector.
Benefits
We continue to speak with dairy farmers, the other UK farming unions, the wider industry, as well as processors, and we are all keen to work together to make sure this consultation produces benefits for all.
We will never be able to buck the market with a dairy contract and that is not our aim.
We want to ensure there is a future dairy supply chain which is transparent, fair for all dairy farmers and well-functioning.
So now we have the chance to really make our voices heard and shape the future of the UK dairy sector through this consultation. I urge you all to stand up and be counted.