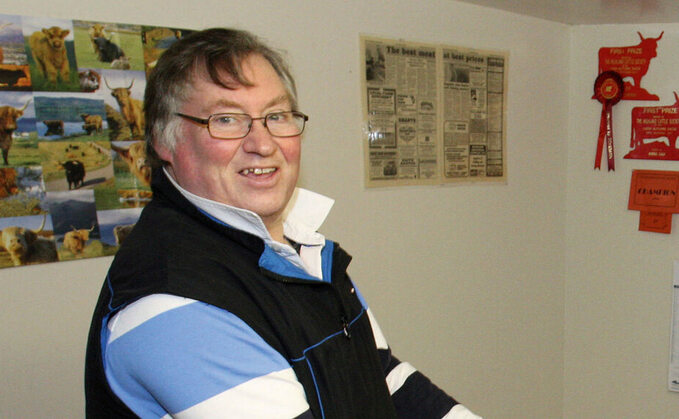 With the hotel, hospitality and tourist industries still in lockdown, you would think their purchasing power would be missed in the market with the knock-on effect being sharply felt at the farm gate with depressed prices.
However, the truth is quite the opposite, with cattle prices firm and getting firmer, with under 30-month R grades set to be over £4/kg this week and record prices for all classes of sheep.
Where the demand is coming from to drive the prices is a mystery, as no one within the trade seems to be willing to tell us what is going on.
It would be a very interesting study to see how big a percentage of home product is actually used in the hospitality and catering trades, for at the moment their buying power does not seem to be being missed.
Therefore, we need to thank the British consumers for their continued support of our produce and hopefully they have been reassured and grateful for the fact there have been no shortfalls in fresh food during this difficult period.
I don't know if it is the fault of Covid-19 or Brexit or a combination of both, but three of our suppliers have complained to us this week of not being able to easily source our requirements for the different parts of our business.
We had intended to follow the organic carrots with a crop of peas and vetches to cut for silage, but we have had to change this for a mix of crimson clover and westerwolds ryegrass as we have been told that small seeds, such as peas and vetches, are only available in mixes with grains due to the shortfall in seeds.
Our lambing started last weekend with two elderly Cheviot ewes producing six lambs; three each with enough milk to feed one kitten if you were lucky between them. Still, things will get better I assured my son and his fiancé as they were kneeling in the pens with bottles in their hands.
Our system of feeding the ewes prior to lambing this year has had to change from our normal routine of feeding 1kg of ewe nuts per ewe per day, to this year feeding 3kg per day of silage with organic soya, oats and minerals mixed and chopped in the mixer wagon, with ad-lib organic molasses available to the ewes.
The change in system has been more or less forced upon us by the price of the organic nuts, being double the price of their conventional equivalent.