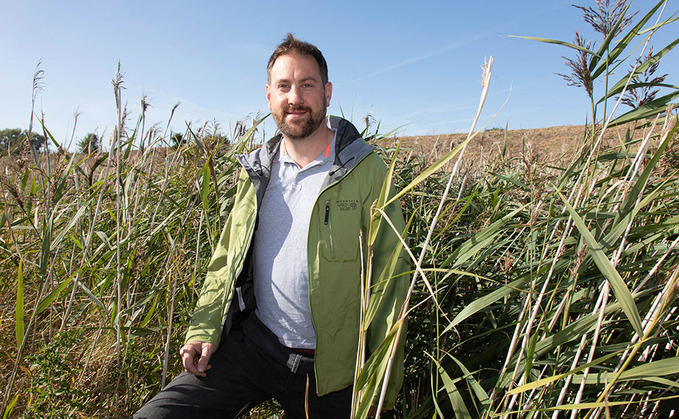 The rain keeps falling. The sheds have rarely been tidier, the machinery more sparkling and the tractors more serviced. The land is just too sodden for fieldwork. There is nothing to do but wait for better conditions.
So, I have spent a guilt-free week on other priorities: our 10th wedding anniversary (wife wins a tin medal) and my daughter's sixth birthday.
Our daughter lives under the illusion it is meant to snow on her birthday, as it has for the last two years. So, we have spent the last month preparing her for a soggy disappointment.
I also spent two days at the NFU Conference in Birmingham, where it duly snowed.
The other expectation we're trying to manage is birthday presents. The parenting challenge of revealing to your treasured first-born that she won't immediately get everything she wants regardless of cost or practicality, might even rival the challenge of leading British agriculture into the post-Brexit world.
The parallels are uncanny. This year's obsession is LOL Surprise! dolls. For the uninitiated, these are horrific £15 Easter egg-sized cocoons of plastic packaging concealing a tiny doll. The hook is, you don't know which doll you have until you open it. Six-year-old girls are obsessed.
That's a bit like the Government's agricultural policy, really. Underneath layers of political packaging, we don't actually know what we are going to end up with, but we know we will be overpaying for it.
Despite the storms brewing outside, the conference was positive. The NFU has had decent presidents before, but Minette Batters is in a different league. She is a capable, courageous and charismatic leader who connects with the public.
Those qualities are vital for our survival now agriculture and trade policy is in the hands of UK Ministers for the first time in 50 years. Politicians talk a lot, but they only listen to two sets of people: voters and donors.
Minette has burned through previous Defra Secretaries without much trouble. So-called 'big hitter' Michael Gove was a slippery toad, full of pleasing words and weak promises, and Theresa Villiers was an unbriefed interlude.
Farmers' reaction to George Eustice last week was almost wholly negative. On stage, he did not give Minette what she wanted.
So this Defra Secretary won't supply the weak reassurances, hollow rhetoric or false progress of his predecessors, but he knows his subject and stands his ground.
'Good', I thought. 'Finally, a farmer-friendly Minister who does not over promise or flatter, and respects us enough to tell it straight'.
By not going any further, he showed us the limits of Defra's place in the pecking order. In response, I am confident Minette will recalibrate her approach, refine her asks and broaden her audience. We must help her rise to that challenge.