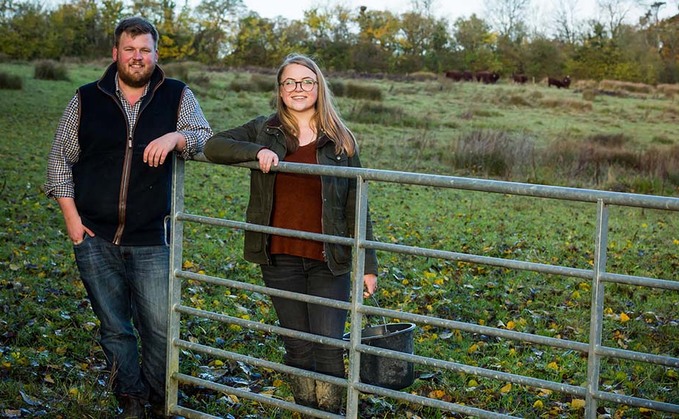 Since I last wrote we have had 10mm of rain, all of which arrived this week.
Like most of the country we are suffering from a severe lack of water and fields that were once green and full of grass are now brown tinged with green thistles.
There is no second cut for us as we have grazed it and I can imagine there are many in the South East who are hoping for a short winter.
The stores are being fed hay, which is expensive, but they are still growing. The cows are on what our landlord calls English Plonders, which means each field is roughly four acres and surrounded by a ditch which floods with high tide.
You can control the level via gates and while there is loads of grass, there is a higher level stewardship agreement with stocking restrictions.
As I have mentioned before, our tenancy is ending on September 28 and we have not found anywhere to go. We have started dispersing the herd and our cows are going to a great local home in early September, but the tractor has already gone.
The yard is looking really empty and it is all a bit sad.
There is, though, lots of joy awaiting us this autumn with a second child on the way and I have heard from several agents that next year there will be more tenancies coming to market than we have seen for many years.
This is partly due to high take up of the Lump Sum Exit scheme, which many cried foul of.
Contract
Over the last few months I have been contacted by at least 10 small farmers who are looking for a younger person to come in alongside them and contract farm. They are all too small for us and do not have accommodation, but would be perfect for someone local.
Both Wales and Scotland have land matching services and it would be great to see the NFU or similar organisations tackling the challenge for England.
Very kindly we had the BBC Farming Today visit us to talk about the lack of progression holdings and I have since been invited to meet with the new entrant policy team at Defra to discuss the issue.
I really hope that despite our lack of success we can change the barriers for the next generation coming through.