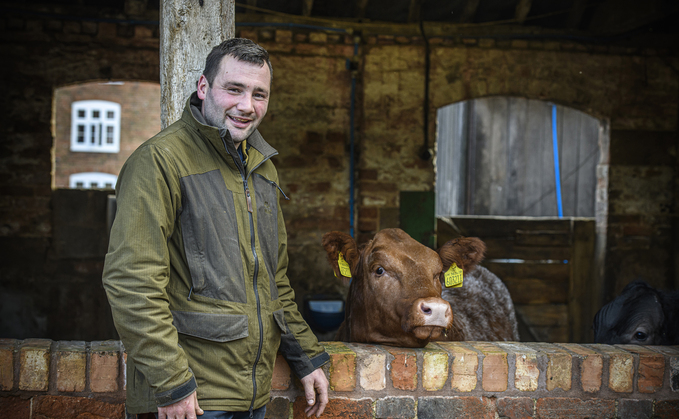 The supreme baby beef title at last year's Royal Welsh Winter Fair was claimed by James May, with his home-bred Limousin cross heifer, Queen of Hearts.

And despite only being 29 years old, Mr May says this achievement is one of his showing career highlights.
The home farm, Sheltwood, near Bromsgrove, is run by the May family partnership, which runs 526 hectares (1,300 acres) as part of a mixed system, with a herd of 150 Holstein Friesians supplying milk to Tesco.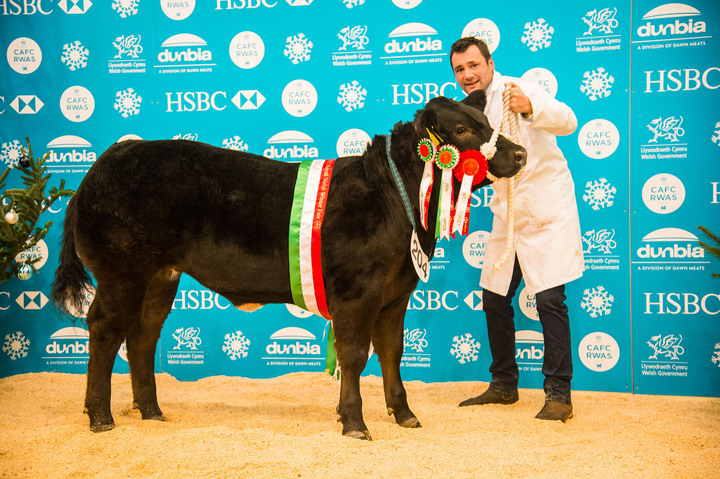 The dairy herd are put to beef bulls, with the calves taken through to finishing and sold deadweight to ABP, as part of their dairy beef unit.
A flock of 1,000 Texel Mules are run and lambed indoors on a rapid system over a few weeks.
Just under half the farm is run under an arable system with 243 ha (600 acres) used to grow oats and barley which are used to feed the lambs and fat cattle, while wheat and oil seed rape are sold.
Mr May also works on a local TB approved finishing unit four days a week, although over busy times such as lambing and during the winter fair season, there is a flexible working approach as well as support from his family to allow time away.

His passion for beef cattle has seen a herd of 50 continental cross cattle find a home at Sheltwood.

This interest started at the age of 15, when Mr May competed in a Young Farmers competition at the county rally, showing a Limousin cross calf, named Rocky, which he had purchased.

He won the competition and a class at Tenbury show later in the year and, from that moment, he says he was hooked.
This was the first beef animal at Sheltwood, but after catching the showing bug, he started buying some ex-show heifers privately from breeders.
His first major title was lifting the heifer championship and supreme overall championship at the English Winter Fair in 2016 with a Limousin cross, Tinkerbell, purchased from the Richardson family, Appleby.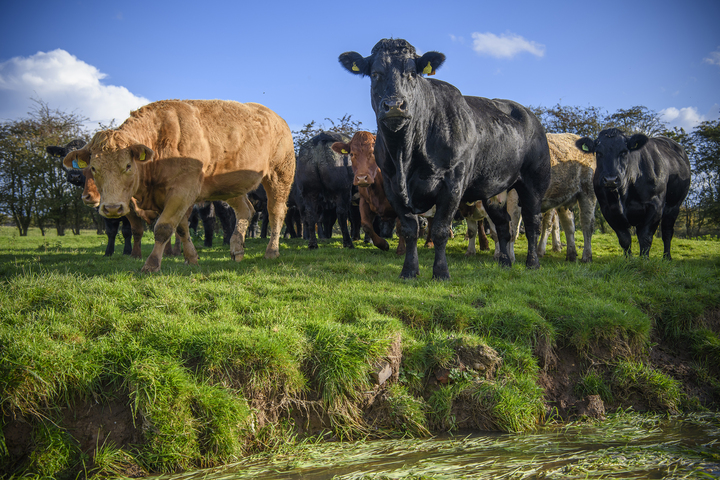 From here, he decided he wanted to start breeding the cattle himself.
Mr May says: "At the start, the cows were bought from all over the country, with many from the Richardson family who have focused on their pedigree Mystyle Limousin herd, where we have purchased breeding bulls from since.
"Since 2016 we have also bought five heifers every year from Blair Dufton, Aberdeen, who sources cattle from various farms. About 95 per cent of our breeding cows have been shown at some point in their life."
See also: Beltex take the double at Agrifest
A handful of cows are served by AI to British Blue bulls, while another 10 Simmental cows are used as recipients for embryos which are taken from some of the herd's ex-show heifers.
Mr May says he chooses Simmentals for their easy calving, milk and natural maternal traits, with the resulting calves destined for the show ring.
The beef herd is predominantly spring calving, with the remainder served naturally to their stock bull which is currently a pedigree Limousin, Mystyle Rova. His second crop of calves are being shown this year.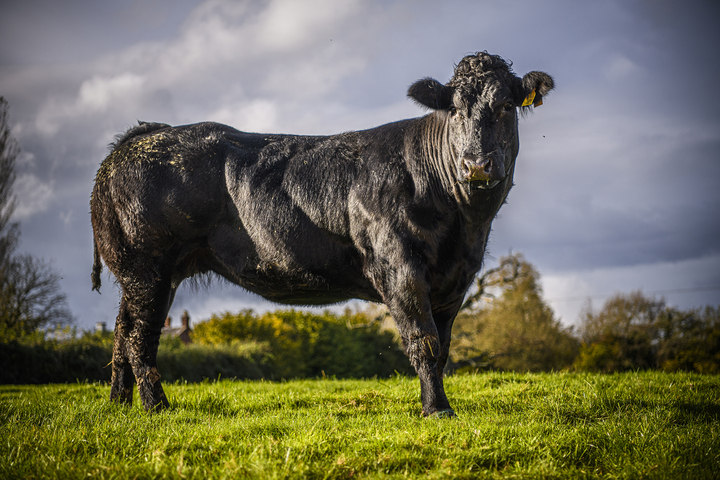 Before this, the stock bull was Melbreak Hero, which bred Mr May's 2016 and 2022 winter fair champions.
The cows and calves are housed until the first cut of silage is taken and they graze aftermaths until mid-August when they are supplemented with hay and creep.
Shortly after, Mr May weans the calves in preparation for the winter fairs and the beef calves are then run with the dairy calves.
Meanwhile, cows are left out on parkland for as long as the weather allows.
The calves are halter trained at a young age starting after Christmas and are regularly washed to get their coat right.
"They are fed from an early age on an 18 per cent course mix until they are shown. I believe it is better to get to the target weight and then manage and maintain it," adds Mr May.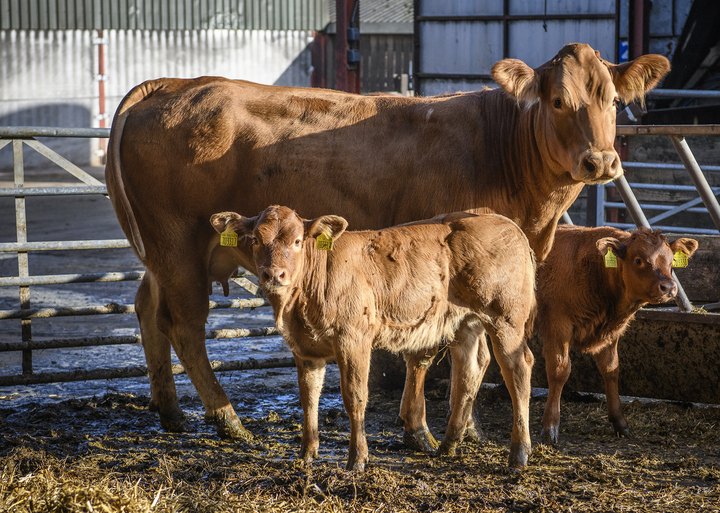 Any calves that will not make the show ring are sold through Rugby market.


Mr May says he gets a good idea which calves will make the show ring from an early age, with a team of cattle attending four winter fairs each year; Borderway Agri Expo, Agrifest South West, the English Winter Fair and finishing off at the Welsh Winter Fair.


"The art of showing is knowing when not to show. Different judges are looking for different types, so it helps if you know their preference," says Mr May.
He believes that to keep up with the competition, preparation and presentation is key.
This year's show team is made up of five cattle, including two baby beef animals.
Four are Limousin-bred including Mr May's picks of the bunch; Roll The Dice, and Roan'a, a brown roan baby beef heifer.
Later born calves are kept on and shown at two summer shows Mr May attends; the Royal Three Counties and the Royal Welsh.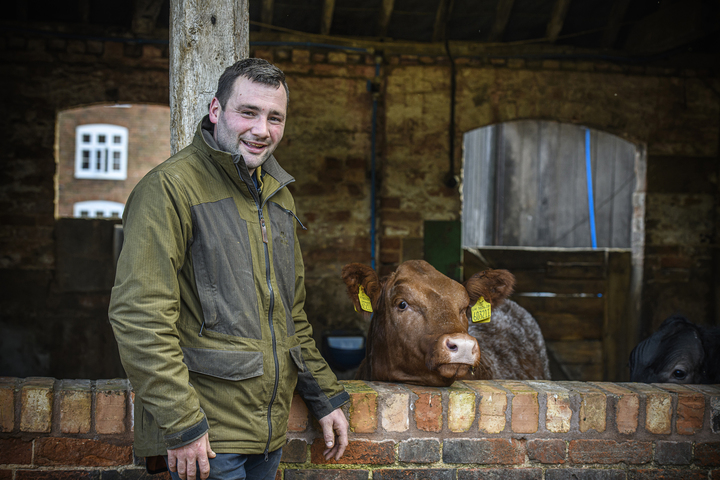 "I would like to attend more summer shows, but they are during one of the farm's busiest seasons so I focus on the winter fairs when we are quieter," says Mr May.
Despite only attending two summer shows, he still has won various accolades including champion commercial at last year's Royal Welsh with a home-bred heifer, Party Girl.
Mr May admits the showing just started as a hobby, but he has now caught the bug.
"Showing has allowed me to learn new skills and give depth to my knowledge. You meet people from across the country, making friends for life.
"A big part of what makes the shows so enjoyable are the people you meet and this helps through the wider business," he adds.
His experiences showing have also led to his biggest judging job this winter as he heads over to the Royal Ulster Premier Beef and Lamb event, to judge the cattle later this month.
Despite his many achievements, he says they would not be possible without the support of his family which allows him to take time away from home.
- The May family farm near Bromsgrove on a mixed 526-hectare (1,300-acre) farm.
- James first started showing through YFC at the age of 15
- He has built the herd up to 50 continental beef cows
- He won the Baby Beef championship at the 2022 Welsh Winter Fair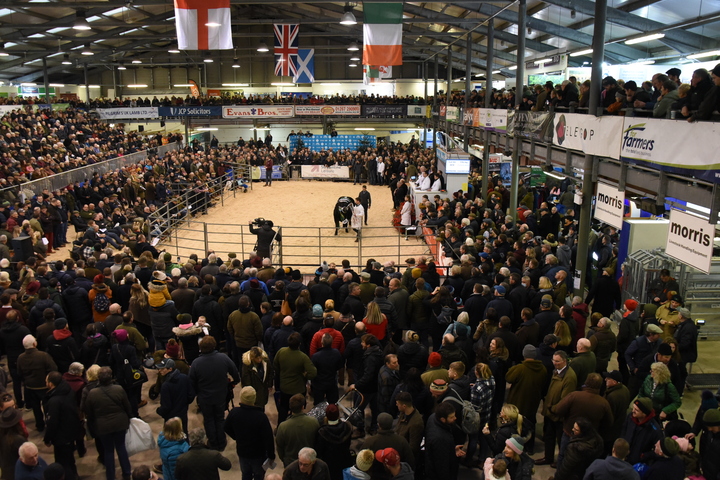 Welsh Winter Fair
The Royal Welsh Winter Fair takes place on Monday, 27 and Tuesday, 28 November at the Royal Welsh Showground, Builth Wells.

Tickets - Over 16, £20, Age 5 to 15, £5
Available on the gate, but can be purchased online ahead of the day.

Entry times - Gates open 8am till late

Livestock timetable - Monday, primestock classes. Tuesday, championships and sale

For more information visit HERE