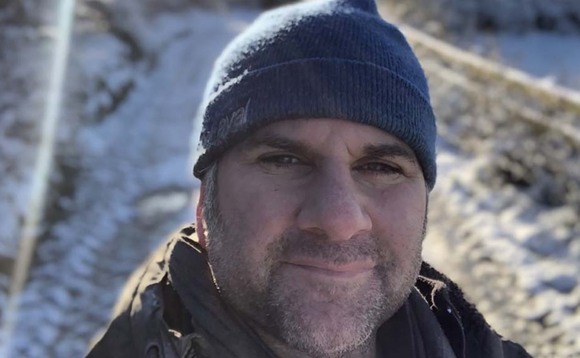 Much of the past few weeks have been spent on the winter routine, and sometimes it feels like an almost endless chain of bedding, milking, scraping and feeding.
This winter has been tighter than usual for spare time, due to being a man down. Dad had his hip replaced just into the new year.
He is recovering very well and has already been seen around the yard having a nosy to see how things are going, or collecting a bucket of firewood or milk. And he is doing it all with one hand as the other is propping him up on a crutch for stability.
However slow he is now, it is still faster than the months prior to his operation and, more importantly, he is almost pain free. Having seen the constant pain he was in, it is good to see that he is now getting better each day.
Its a farmer thing to put off getting ourselves sorted. Animals and silage time always come before the visit to the doctors, but all that does is delay the inevitable recovery time and early intervention is always preferable.
I bet everyone reading this has either had a hip or knee replaced, or knows someone who has. Farmer joints bear the brunt of years spent in a damp milking parlour, or a rough cold hillside.
Because the waiting list was so long to get Dads hip sorted, Michelle has suggested I book myself in now for 15-20 years time. By then the mornings spent on cold concrete will no doubt have caught up with my joints too.
Recently, the Government announced details of how they will support farming through Environmental Land Management, and I have to say that I am reasonably happy with the contents of the 100 page document. There is lots of information and a good amount of payment detail too.
I was pleased to see payments for managing hedgerows in a more environmentally sensitive way being introduced to the Sustainable Farming Incentive (SFI) options this summer.
It has the potential to make significant improvements to biodiversity, water retention and carbon sequestration across the farmed landscape.
Hopefully everyone applies for the SFI options that suit their farm; they really do only take a short time and can go quite a long way to retaining some of the cash that has been removed from the Basic Payment Scheme.
I have still managed to get on with some winter hedgelaying in between routine jobs, but it will only be about half our usual length of boundary. Hedging without Dad seems strange, but I am cracking on ligging some nice strong hazels, hawthorn, and blackthorn by myself and with the occasional help of our Robert.
There is something very therapeutic about hedgelaying. Its a job that takes you right into the heart of a habitat that is only there due to farming and due to the generations of hedge layers who have maintained it over hundreds of years and, by the time this hedge is ready for laying again, I will probably be ready for that new hip.