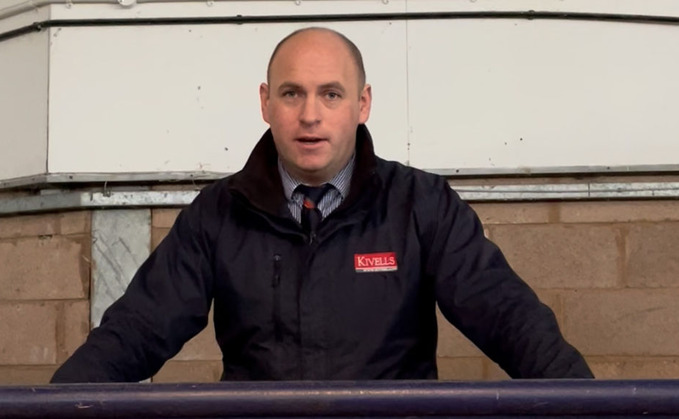 Mark Davis on latest market trade.
Since the start of the new year we have seen the dairy trade continue to be very strong and demand certainly seems to have outstripped supply.

Good, fresh, young cows and heifers have been in huge demand and have regularly been making £2,000 £2,500 at our fortnightly sales at both Exeter and Holsworthy markets.
The very best commercial heifers have been a phenomenal trade and have reached £3,000 on a couple of occasions which we have not seen before.

For several months now the milk price has been very high and there is no doubt it has been a good period for dairy farmers, but of course, we knew the price would come down at some point, but nobody really knew to what extent and we probably still do not know.

Since the end of January we have seen considerable drops in milk price and I think any further falls will determine the number of herds that come on to the market in the next few months.
Many are surprised by the strength of the dairy trade, but over the last couple of years, we have seen an increase in the number of flying herds and, of course, those flying herds need to keep buying-in replacements. 
There is also still a number of herds down with bovine TB which also naturally creates demand.

The cull cow trade has been exceptionally strong for several months now and we are seeing cull cows come back at huge sums of money, with many of the strongest cows at £1,400-£1,600 and there is no doubt this has put a good base in our dairy trade and will continue to do so while at this level.
It does not take much of a cull cow to make £1,000 at the moment.

Dispersals
We have certainly seen a quieter period of dispersal sales, which is no great surprise with the strong milk price which farmers have had for the last six months.

The last two months have seen a handful of dispersals which have achieved outstanding averages in the region of £1,700-£2,000 for whole herds including all faulted cows.
Now, at the beginning of March, there are very few sales in the pipeline and we expect trade to remain reasonably firm until we see more cows come on to the market. 
Mark Davis
Mark Davis is director at Kivells, Exeter Livestock Centre. Call 01392 251 261 or email [email protected]